Dermatology residency at LewisGale Hospital Montgomery
LewisGale Hospital Montgomery's Dermatology Residency Program is a clinically-oriented intensive designed to prepare you for the rigors of dermatology practice. Find out more, including curriculum, how to apply and contact information.
Welcome from our team
There is no better place to start your training than with the LewisGale Hospital Montgomery, Edward Via College of Osteopathic Medicine's (VCOM's) Dermatology Residency program. The excellent clinical care, variety and complexity of patient settings will prepare you for independent practice while connecting you to the largest healthcare organization in the U.S.
ERAS: 14955768
NRMP: 2192080A0
Have questions? Reach out to us!
For more information, please contact our program coordinator.
Program overview
Our program is orderly, progressive, academic and clinically oriented. It is designed to prepare residents for the practice of dermatology and for examination and certification by the American Board of Dermatology. The primary training clinic is based at River Ridge Dermatology in its Southwest Virginia offices in Blacksburg, Roanoke, and Salem. A two-week rotation is completed at PRW Laboratories, an independent surgical pathology laboratory in Charlottesville, VA. PRW provides dermatopathology and surgical pathology services to regional clinical providers as well as expert second opinion consultation services to pathologist worldwide. A two-week Pediatric rotation is also completed at UVA Healthcare in Charlottesville, VA.
Highlights of the program include:
Pure basic and clinical research
Pure clinical suburban practice
Various blends of sub-specialty practice
An education-oriented practice
Under physician supervision and direction, the program presents opportunities for clinical applications of dermatological principles. Residents will participate in all didactic sessions, clinic sessions, and rotation settings that HCA Healthcare provides. Didactic sessions are designed to address issues in dermatology that will impact the success of the resident's future practice; they also present a weekly opportunity to maintain and improve the organization of the program through discussion of problems and coordination of schedules.
The clinical experience provided strives to assure longitudinal as well as continuity of care training. It is intended that each resident learns through the hands-on experience of caring for patients, by self-evaluation and by faculty evaluation.
The primary method of education is hands-on patient care management. Therefore, each resident is provided with diverse patients in terms of age, gender, and socio-economic background. The location of the ambulatory care training sites provides the demographics suitable for serving a wide variety of patients.
Our Program Director
Our team is comprised of skilled experts with deep experience and knowledge from which residents can benefit.
Chad Johnston, DO
Leadership and faculty
Our residents work with experienced faculty in a very robust program.
Program Director
Program Administrator
Core Faculty
Jared Brackenrich, DO, River Ridge Dermatology
Sandra Brown, DO, FAOCD, River Ridge Dermatology
Craig Garofola, DO, River Ridge Dermatology
Gary Gross, MD, River Ridge Dermatology
Tessa Mullins, DO, River Ridge Dermatology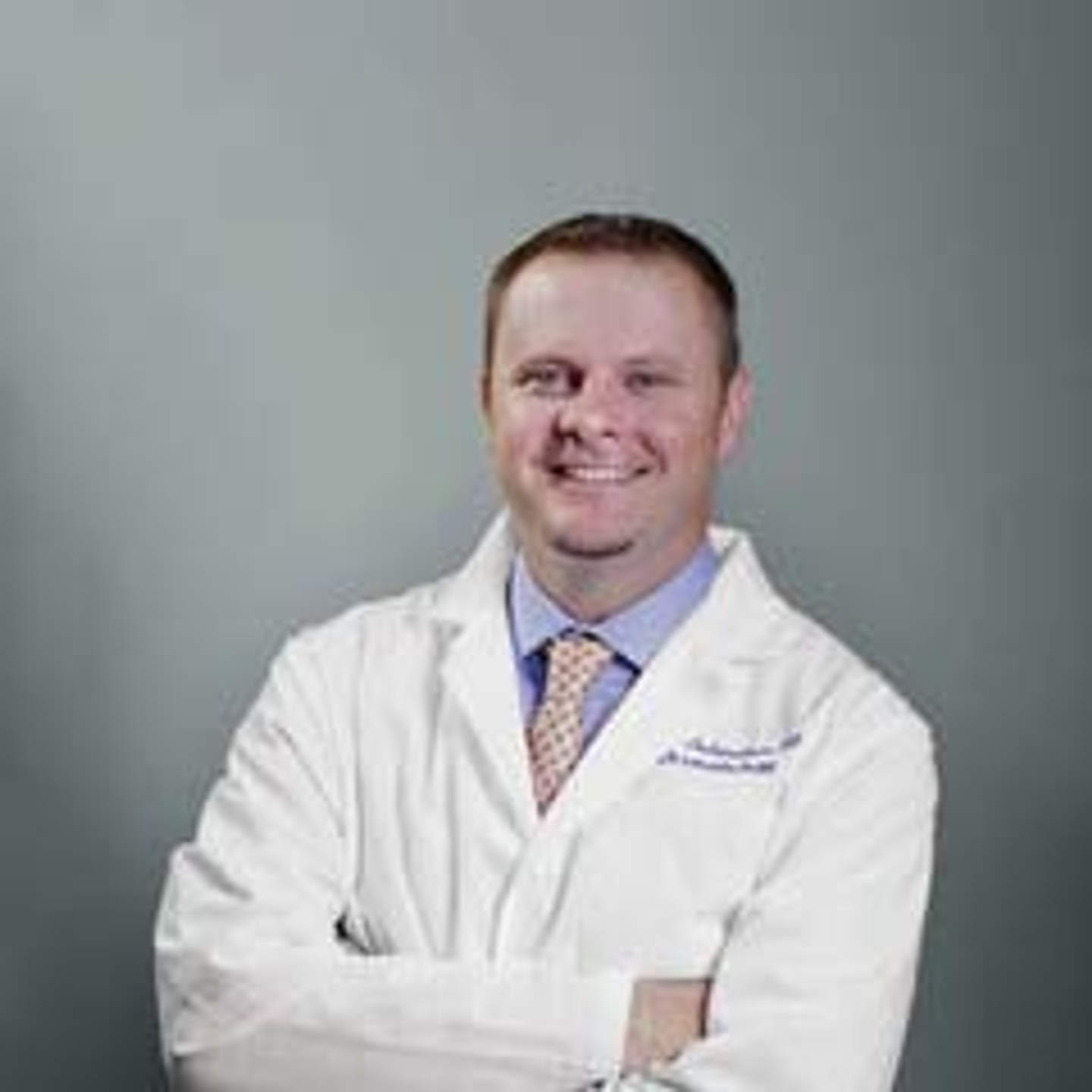 Program details
Conference schedule
We offer a rigorous and robust curriculum including didactics, grand rounds and morning report meetings.
---
Didactics
Residents assigned to local rotations participate in local didactics on Mondays. Resident's weekly didactic schedule includes a review of designated reading from dermatology textbooks; review of pharmacology, faculty lectures, and kodachromes; and review of pediatric dermatology reading from Hurwitz textbook; students/resident presentations; and review of dermatopathology unknown slides.
Unless on rotation at PRW or UVA, all residents attend Carilion Clinic Dermatology surgical lectures monthly.
---
Grand rounds
In addition to local Grand Rounds, residents participate in quarterly Grand Rounds with Carilion Clinic.
---
Morning report
Morning Report is held on Fridays from 7:00am to 8:00am. The discussion addresses important aspects of the history and physical examination, formulation of a complete differential diagnosis, and management of the disease process for the individual patient.
In order to effectively discuss each case, the presenter should prepare to answer pertinent questions concerning the patient's workup, including lab values and test results. Any available pathology studies or slides should be brought to the presentation when possible.
The presenter should have detailed knowledge about the patient's diagnosis and management. This is not intended to be a morbidity and mortality conference; however, the residents should prepare to defend their decisions and reasoning. Attendance at morning report meetings is required for all residents on site.
---
Curriculum and rotation schedule
The residency program teaches the basic classification of diseases and the pharmacodynamics of the various therapeutic agents as they relate or apply to the field of dermatology.
The clinical protocol includes recognition and treatment during the chronological progression of the integumentary system, i.e., the neonatal, pediatric, adolescent, adult, and geriatric cycles of life to provide total health care delivery as it relates to dermatology and dermatologic physical modalities.
In addition to basic requirements, the program prepares the resident in:
Gross and histodermatopathology
Therapeutic radiology and phototherapy
Medical mycology
Allergy and immunology
Dermatologic surgery and oncology
Medical dermatology
Dermatologic physical modalities
As the resident acquires skills in diagnosis and treatment of the diseases of the skin, we provide progressive experience and increasing responsibility in patient care throughout the training period under the supervision of the program director.
The curriculum includes instruction on special dermatological diagnostic and surgical techniques and other such modalities that are in current use. We also include in-patient dermatology to allow the resident to develop the skills necessary to perform standard consultations. The curriculum evolves in response to the rapidly changing and increasing knowledge base in dermatology.
---
Salary information
AY 23-24 Resident / Fellow Salary Increases

| Year | Salary | Meals | Total |
| --- | --- | --- | --- |
| PGY1 | $58,677 | $950 | $59,627 |
| PGY2 | $60,445 | $950 | $61,395 |
| PGY3 | $62,254 | $950 | $63,204 |
| PGY4 | $64,438 | $950 | $65,388 |
| PGY5 | $67,330 | $950 | $68,280 |
| PGY6 | $70,366 | $950 | $71,316 |
| PGY7 | $73,882 | $950 | $74,832 |
$950 for on-call meals will be allotted to each resident.
New residents and fellows receive up to $1,000 for orientation (if it takes place before the official employment date).
Program budgets include the following additional benefits:
Professional Memberships
Conference and Travel Expense
Cell Phone
Laptop/iPad
Other Board Prep and Educational Expense
Step 3 Reimbursement
Effective 07/01/2023
---
Curriculum and rotation schedule
Mission statement
The LewisGale Hospital Montgomery Dermatology Residency Program's mission is to develop the next generation of physicians and physician leaders.
As a part of HCA Healthcare, we are driven by a single mission: Above all else, we are committed to the care and improvement of human life.
This program is designed to offer residents a rewarding, educational environment where they are provided individualized learning opportunities by faculty and staff who support and sustain one another throughout quality care delivery. Our faculty is committed to ensuring the residents' clinical experience and educational needs are fulfilled while expanding their perspectives to be inclusive of cultures, values and ideals.