Jay Lovelady
HCA Virginia's chief flight nurse receives national award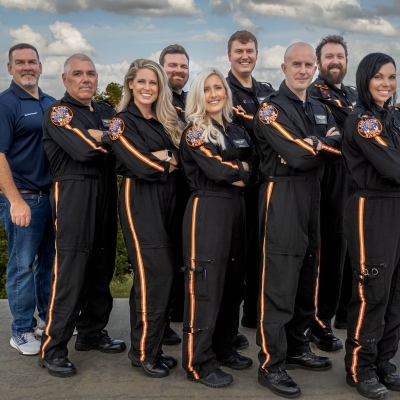 Jay Lovelady is the 2022 Lynn Stevens Excellence in Safety Award winner
HCA Virginia's air ambulance service is staffed with a team of nurses and paramedics who are available 24/7 to provide emergency services throughout the Commonwealth. The chief flight nurse, Jay Lovelady, was recognized nationally for making significant contributions to safety initiatives influencing the safety and culture of our medical flight program.
Recognized by the Air & Surface Transport Nurses Association (also known as National Flight Nurses Association), Lovelady is the 2022 recipient of the Lynn Steven's Excellence in Safety Award.
"Jay has many qualities that make him deserving of this award, one of which is fostering a culture of open transparent communication," said Brian Solada, the flight program's director. "No matter what the topic, no one at the program has difficulty approaching Jay to ask any question, no matter how insignificant it may seem. He knows that any question is important to the person asking it, and he treats each of them with the respect and dignity they deserve."
Lovelady leads by example and routinely jumps in to fill all staffing needs. He also works with other nurses to ensure everyone is well rested and ready to work. His fellow nurses, paramedics, and pilots - both past and present - shared their thoughts in their own words:
"As a new hire, Jay prioritized my training every shift and made sure I felt heard by the team. Jay was always a phone call away for any and all questions I had and continually checked in with my progress and concerns. His consistency and leadership made me feel confident and safe."
• Meredith, flight paramedic
"Jay makes sure we know that our biggest priority is to come home safe. In the event of any safety incident, no matter how significant, Jay would not only implement policy changes and post incident training, but always made sure I felt safe and ready through frequent phone calls, kindness and patience."
• Carly, flight nurse
"Jay is one of the main reasons for the success of this program. He puts the staff's needs above everything. I have personally worked with Jay for over 20 years and his commitment to safety is never in question. He has a personal connection to the staff that I have just not seen other places. He is not only their supervisor, but he is considered family, and this is why we have the culture that we do. He is always available not only to the staff, which he is 24/7, but he is always available to me to ensure operational changes are appropriate and looked at from the staff point of view."
• Brian, Program Director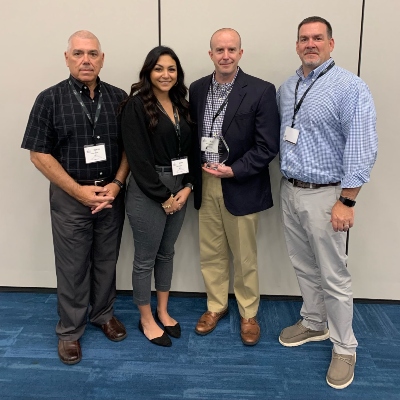 "As a founding crew member, I have observed the growth of this program in its entirety. The raw emotions and stress of starting a new air medical program were very much apparent. We were faced with obstacles pertaining to leadership, mentors, and guidance. However, once Jay started as our chief flight nurse, our program immensely improved. These improvements and changes didn't happen overnight, but instead Jay took the time to speak with each crew member, building a relationship and rapport, to determine our individual needs as well as what areas of growth our program needed in order to be successful.
"Jay has instilled safety as the No. 1 priority for us since day one. Jay promotes safety daily by ensuring we all know that each of our voices are as important as the others, and to speak up if there is even the slightest concern! Our crew knows without a doubt that Jay is only a phone call away no matter the time; and yes, he does have a sleepy voice at 1 a.m. (ask me how I know). Jay has played an integral part of creating this culture that we have adapted, with safety and accountability being so highly promoted.
"Not only is Jay an integral part of our team within daily operations, but he is also very active in the community building working relationships with our counterparts. In doing so, this has given us many opportunities for public relations where we have provided the community with many informational events."
• Laura Sumner, flight nurse
Published:
November 15, 2022
Related Stories
September 27, 2022
Chippenham Hospital
Ken Smith, Chippenham Hospital's Emergency Management Coordinator, received a regional ODEMSA award for his contributions.
September 27, 2022
Chippenham Hospital
Ken Smith, Chippenham Hospital's Emergency Management Coordinator, received a regional ODEMSA award for his contributions.
September 22, 2022
Chippenham Hospital
Mrs. Virginia advocates for trauma education.
July 27, 2022
Chippenham Hospital
Chippenham Hospital's trauma medical director explains the trauma program.