37-year-old colorectal cancer survivor at HCA Virginia
Cory Schwartz of Chesterfield, VA, was diagnosed with colorectal cancer at age 36. He's part of a steadily rising number of adults under 50 diagnosed with the cancer.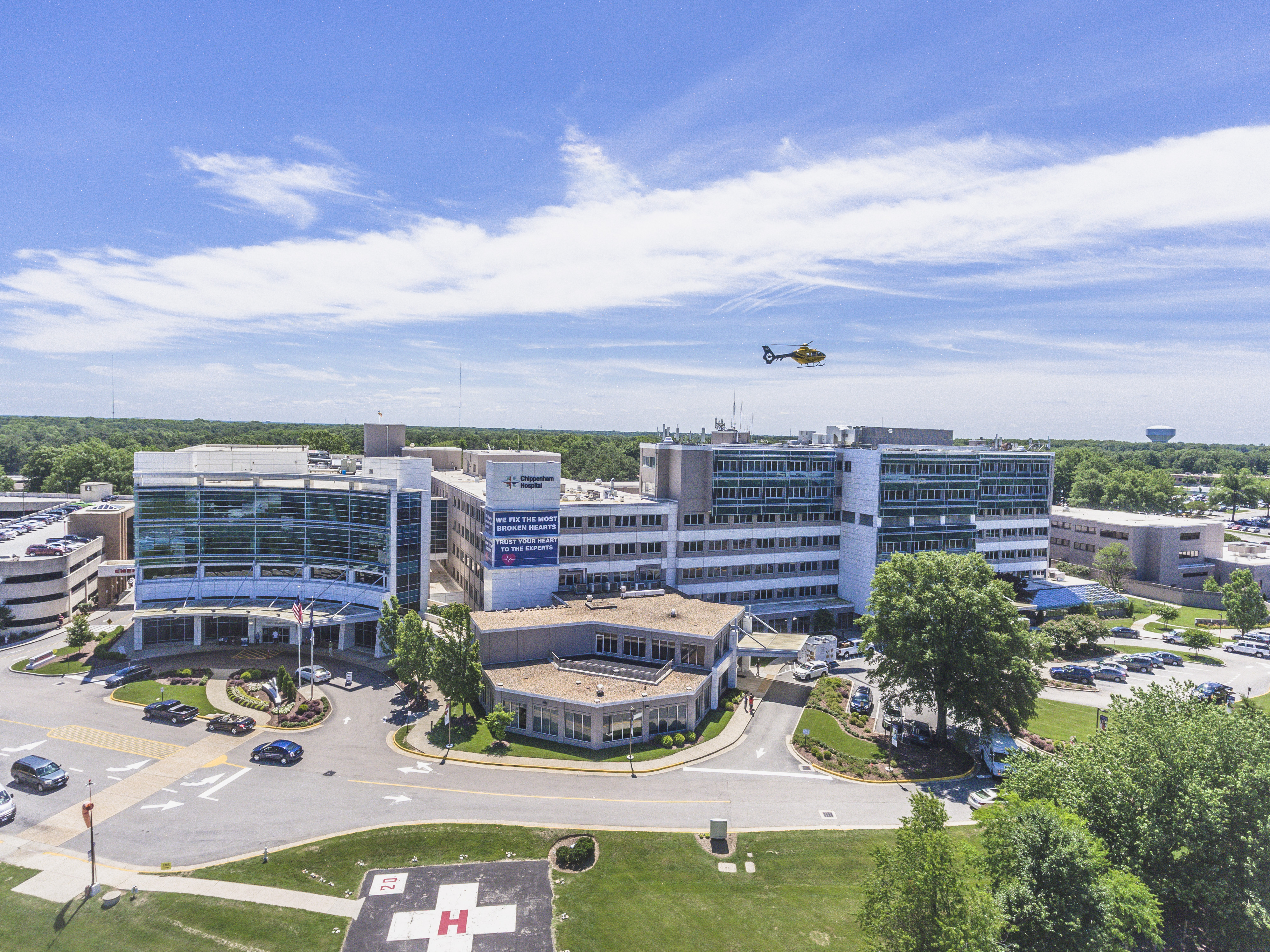 Cory Schwartz of Chesterfield, Virginia, had moved on from a job as a land surveyor to become the primary caregiver to his mother in 2022. She passed in early spring and though grieving her loss, Cory began thinking about a new career path. He was spending much of his time in the gym and was focused on optimizing his nutrition to support his physical performance.
"I was the guy you'd ask to come move a 300lb tree stump or help you build a fence," Cory explained. "I was who you called when you needed help."
He had been feeling constipated on and off for the past year, but with everything going on in his life, he brushed it off. By March 2022, he noticed some blood in his stool and a friend in healthcare suggested he see his primary care provider. Cory considered it, but since he'd been consuming more protein as part of his fitness journey, he attributed his symptoms, as well as a lack of appetite, to his new fitness regime.
"My friend kept saying I should get myself checked out, but I thought I could ride it out," he said. "I was walking around with my abs clenched all the time to fight against the abdominal discomfort." Then came body convulsions that left him with no choice but to go to the hospital.
Getting a Diagnosis
On the outside, Cory appeared to be a healthy 36-year-old with no family history of colorectal disease who was now reduced to, in his words, "eating ice chips" while medical colleagues at HCA Virginia worked together to identify the cause of his health crisis. He remained in the hospital for a week while his body spasmed off and on. Even with attentive nurses and regular communication from his healthcare team, Cory said it felt like he had no idea what was wrong despite having done rounds of testing. "Then came Dr. Huk. He became our guiding post for everything."
Dr. Matthew Huk is a board-certified colorectal and general surgeon with HCA Virginia, which is home to over 100 physicians in 46 locations across central Virginia. He reviewed Cory's symptoms of constipation, loss of appetite, and bloody stool. He also talked with Cory about the ongoing pain he was experiencing. After additional testing, Cory was diagnosed with colorectal cancer.
What is Colorectal Cancer?
Colorectal cancer, also referred to as colon or rectal cancer depending on where it has begun to grow within the large intestine, is the third most common cancer diagnosis according to the American Cancer Society (ACS). Although it is typically seen in older adults, early-onset colorectal cancer in those under the age of 50, like Cory, is rising rapidly according to the National Cancer Institute. ACS research supports this perspective, identifying a consistent 1-2% increase in colorectal cancer cases among young adults each year since the mid-1990s.
Cory did not have a family history of colorectal cancer, something his healthcare team double checked through a blood test, nor did he have any of the typical risk factors associated with the disease, such as:
a diet high in red meats and processed meats or low in fruits and vegetables
excessive drinking
lack of exercise
obesity
tobacco use
In most cases, colorectal cancer can occur in adults without any detectable symptoms, making screening and expert diagnosis even more critical to your health and wellbeing. If you're experiencing any of these symptoms, you should speak with your doctor. The symptoms or warning signs of colorectal cancer include:
Bright red, black, or tarry blood in stool
Consistent feeling of fatigue
Constipation, diarrhea, or a feeling of having an unemptied bowel
Discomfort in the abdominal area, including:

Bloating
Cramps
Frequent gas pains

Unexpected weight loss
Unusually narrow stools
After the Diagnosis
Cory wasn't fazed by the initial diagnosis. He just wanted to feel better. His care team immediately began to develop a personalized treatment plan, which started with the placement of a stint to ease Cory's constipation. "It was a life saver," shares Cory. "I immediately felt better, like it was night and day."
In the following months Cory would undergo chemotherapy, radiation, and surgery. Despite the intensity of the procedures to remove the cancer, every time he entered the HCA Virginia hospital where he received care, he felt comfortable. It was like being cared for by an extended part of his community; for example, "one of the nurses I'd see when I'd come in was someone I went to high school with," explains Cory, "we'd wave and say hello."
No matter what he was physically experiencing, Cory said he felt like he was being listened to and getting what he needed to feel better. "Dr. Huk was always asking 'how do you feel about this' when it came to any step or decision we were making in the process. At one point I felt like I needed another couple of days before I'd be ready for the next phase of treatment. I talked to Dr. Huk about it and he supported my decision," he said.
During chemo, Cory continued: "I got dehydrated around the second dose and I didn't know why. My care team immediately identified what was wrong and gave me fluids each session after that so I wouldn't become dehydrated again."
There were symptoms throughout the process that caused discomfort, such as not being able to eat all the types of foods he used to like certain raw vegetables or his favorite tacos, not tolerating drinking or eating anything cold, to symptoms that needed further medical attention. The change in his muscle strength has also surprised him, "I have about 10-15% strength of what I once had. What I used to do with one hand, I now struggle to do with two hands."
As he wraps up his final month of treatment this April, Cory sums up his experience with his HCA Virginia care team this way: "If I have an issue I know I can call and they'll get it taken care of right away."
Our fight against colorectal cancer starts with you.
Understanding your risk for colorectal cancer can help you talk with your primary care provider about your risk, early screening, or any necessary lifestyle changes.
The colorectal cancer risk assessment is a free, confidential tool that can help identify your risk for colorectal cancer. This assessment can be completed in about 10 minutes, and your results are available immediately. Your email address will not be shared with anyone, but will be used to send a copy of your results and offer next steps in your colorectal health journey.
Sources
American Cancer Society. February 1, 2023. Colorectal Cancer Risk Factors. Retrieved February 22, 2023, from https://www.cancer.org/cancer/colon-rectal-cancer/causes-risks-prevention/risk-factors.html.
American Cancer Society. June 29, 2020. What is Colorectal Cancer? Retrieved February 22, 2023, from https://www.cancer.org/cancer/colon-rectal-cancer/about/what-is-colorectal-cancer.html.
National Cancer Institute. November 5, 2020. Why is Colorectal Cancer Rising Rapidly Among Young Americans? Retrieved February 22, 2023 from https://www.cancer.gov/news-events/cancer-currents-blog/2020/colorectal-cancer-rising-younger-adults.
Location:
CJW Medical Center - Chippenham Hospital
Related Categories
HCA Virginia Health System