How to prevent, treat and beat stroke
Through stroke education and lifestyle changes, it is possible to prevent, treat or beat stroke.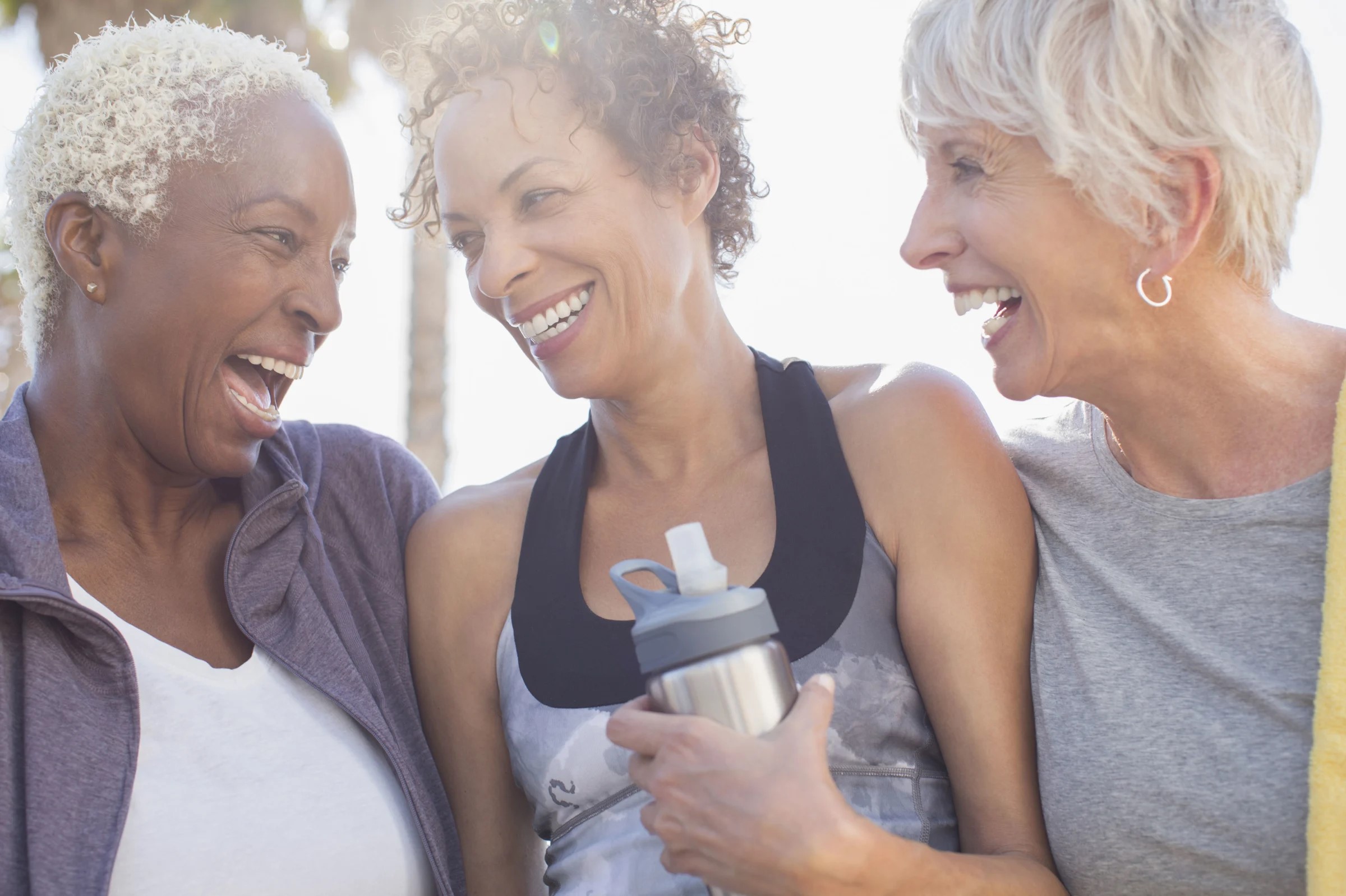 Did you know someone in the U.S. has a stroke every 40 seconds? Stroke is a leading cause of death in the United States and is a major cause of serious disability for adults, according to the Centers for Disease Control and Prevention (CDC). It is also preventable and treatable.
So, what exactly is a stroke? A stroke occurs when part of the brain is cut off from blood and oxygen due to a blood clot or broken blood vessel. In just minutes, strokes can cause lasting brain damage, and delayed treatment increases the risk of permanent disability and death. Knowledge of stroke risk factors and symptoms is crucial to reducing the likelihood of and improving the outcome of a stroke.
The American Heart Association's Getting to the Heart of Stroke™ initiative, developed in conjunction with HCA Healthcare — our broader healthcare network — and the HCA Healthcare Foundation, focuses on preventing, treating and beating stroke by:
Providing nationwide consumer and healthcare professional education.
Deepening collaboration between neurology and cardiology.
Equitably empowering communities to improve health outcomes.
With individualized health education efforts in 15 local communities across the U.S., the initiative highlights the powerful connection between heart and brain health.
"What's good for the heart is good for the brain, but the reverse is also true: problems with the heart, including AFib, are well-documented as major stroke risk factors," says Nancy Brown, chief executive officer, American Heart Association. "To effectively combat stroke, we need to work together and elevate the heart-brain connection among health care professionals, while simultaneously addressing health disparities and resource gaps in our communities. We are not a one-size-fits-all nation, and neither is the most successful approach to public health."
Know your risk
Stroke prevention starts with knowing the risk factors that increase the likelihood of having a stroke. Identifying the underlying cause of a stroke is also crucial to preventing subsequent strokes. Common risk factors include obesity, high blood pressure, diabetes, high cholesterol, alcohol or drug abuse, or heart disease. If you have any of these risk factors it is important to discuss them with your doctor to manage and reduce your chance of stroke.
For example, patients diagnosed with atrial fibrillation are up to five times more likely to experience a stroke. The American Heart Association's patient support network, MyAFibExperience, empowers individuals to better understand and manage their stroke risk.
As part of the Getting to the Heart of Stroke™ initiative, the American Heart Association will work alongside the HCA Healthcare Foundation and HCA Healthcare to implement community education as well as professional education focused on identifying stroke risk factors projected through the lens of equitable health for all.
Working closely with thought leaders in healthcare, including those from HCA Healthcare, the American Heart Association will also develop accredited education programming that will be available to all healthcare professionals, and a specific learning collaborative with 10 HCA Healthcare facilities focused on continuously improving the quality of care.
"We are proud to be collaborating with the American Heart Association," says Dr. Steven Manoukian, HCA Healthcare senior vice president and Fellow of the American Heart Association. "Within both organizations, we recognize that increased education and connectivity between our neurology and cardiology health care teams, patients and communities are integral to reducing the devastation of stroke, determining its underlying cardiac causes, such as AFib and structural heart disease, and preventing future strokes. Through this unique and multi-faceted initiative with the AHA, everyone will become better at Getting to the Heart of Stroke."
Know the signs
When a stroke occurs, getting treatment fast is crucial to decreasing the long-lasting effects of stroke. The signs of a stroke can be thought of with the acronym, BE FAST. Here are the symptoms that could mean you or your loved one is having a stroke:
Balance or the inability to maintain coordination
Eyes or the inability to see out of one or both
Face that is drooping on one side
Arms or the inability to raise one or both
Speech or the inability to repeat a simple sentence
And if you or someone around you is experiencing the symptoms above, it is
Time to call 911 and seek emergency care.
HCA Healthcare has a long history of prioritizing and working to continually improve patient safety. This includes reducing our average door-to-needle time to 34 minutes, which is faster than the national standard for stroke care.
Share with your community
In order to beat stroke, we must decrease stroke for every member of our communities. HCA Healthcare and the HCA Healthcare Foundation are dedicated to advancing health equity and bettering stroke care in all patient subsets, including all races and ethnicities. Some patient subsets, such as Black and Hispanic/Latinx populations, face additional barriers to identifying and treating stroke risk factors, receiving thorough assessment and finding follow-up stroke care.
Getting to the Heart of StrokeTM addresses health disparities like this through local health impact work and community education in areas including women's health, high blood pressure management, nutrition security and tobacco/vaping prevention.
You can make a difference in your community by sharing your knowledge of stroke care and prevention with others. By sharing the resources in this article, along with additional resources provided by the American Heart Association, American Stroke Association and the Getting to the Heart of StrokeTM initiative, with your family and friends who may be at risk for stroke, you can help save lives.