Imaging in the ER
Understand the difference between imaging exams and what you can expect.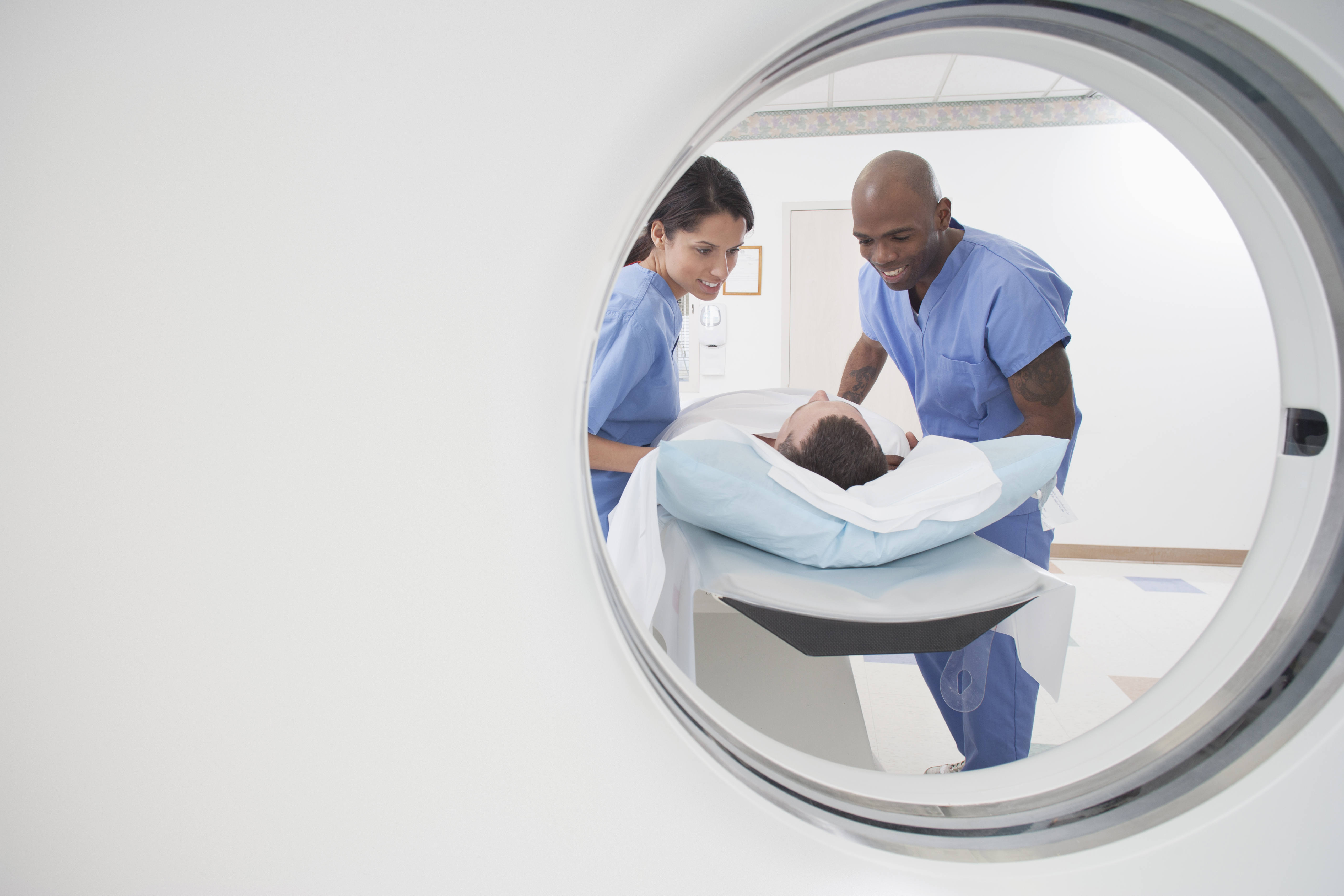 A trip to Tysons Emergency or Reston Hospital Center's ER can help you feel better fast. During patient assessments, your provider will determine if any medical testing is needed, including lab tests or imaging. Here's a quick guide to imaging – including the time it takes for the imaging itself and the results to be read.
All imaging and scans at Tyson Emergency and Reston Hospital are read by a board-certified or board-eligible radiologist.
X-ray
An X-ray produces two-dimensional images of the structures inside your body — particularly your bones.
X-rays are typically used to look for fractures in bones and teeth, arthritis, bone density, lung conditions, and digestive tract issues.
Typical timing: 45 minutes – 1 hour
Ultrasound
Diagnostic ultrasound, also called sonography, is an imaging method that uses sound waves to produce images of structures within your body.
Ultrasound images can provide valuable information for diagnosing and directing treatment for a variety of diseases and conditions inside your body, including blood vessels, organs, lumps, blood vessels, and to guide a needle for a biopsy. Ultrasound is also used during pregnancy to monitor the developing baby's health.
Typical timing: 2 - 2.5 hours
CT scan
Computerized tomography (CT) combines a series of X-ray images taken from different angles around your body and uses computer processing to create cross-sectional images (slices) of bones, blood vessels, and soft tissues inside your body. CT scans provide more-detailed information than X-rays do.
A CT scan may be used to quickly examine someone with internal injuries, such as from a car accident, or to assess the brain when someone is having a suspected stroke. It can be used to visualize nearly all parts of the body to diagnose disease or injury or plan medical, surgical, or radiation treatment.
Typical timing: 1.5 – 3.5 hours *Scans can be done without and with IV contrast, a special kind of dye that highlights specific body systems.
MRI
Magnetic resonance imaging (MRI) uses a magnetic field and computer-generated radio waves to create detailed images of the organs and tissues in your body.
MRI is a noninvasive way to examine organs, tissues, and bones. It produces high-resolution images of the inside of the body that help precisely diagnose a variety of internal issues, including brain and spinal injuries, tumors, and organs or joints injuries.
Typical timing: 1-3 hours
Because of the length of time an MRI exam takes, it is typically not used as a diagnostic in emergency care and therefore is available at Reston Hospital Center but not Tysons Emergency.
Published:
August 20, 2023
Location:
Reston Hospital Center
Related Blog Posts
When to visit the emergency room for an allergic reaction 
Allergies can range from mild to severe, and if they aren't treated quickly, some allergic reactions can be life-threatening. That's why it is of the utmost importance to know when to visit the emergency room for an allergic reaction.