Breast cancer
Breast cancer is most common in women, but can also affect men. Often, breast cancer is detected through a lump in the breast or a noticeable change in the size, shape or skin of a breast. Mammograms are crucial for diagnosis and early detection of breast cancer.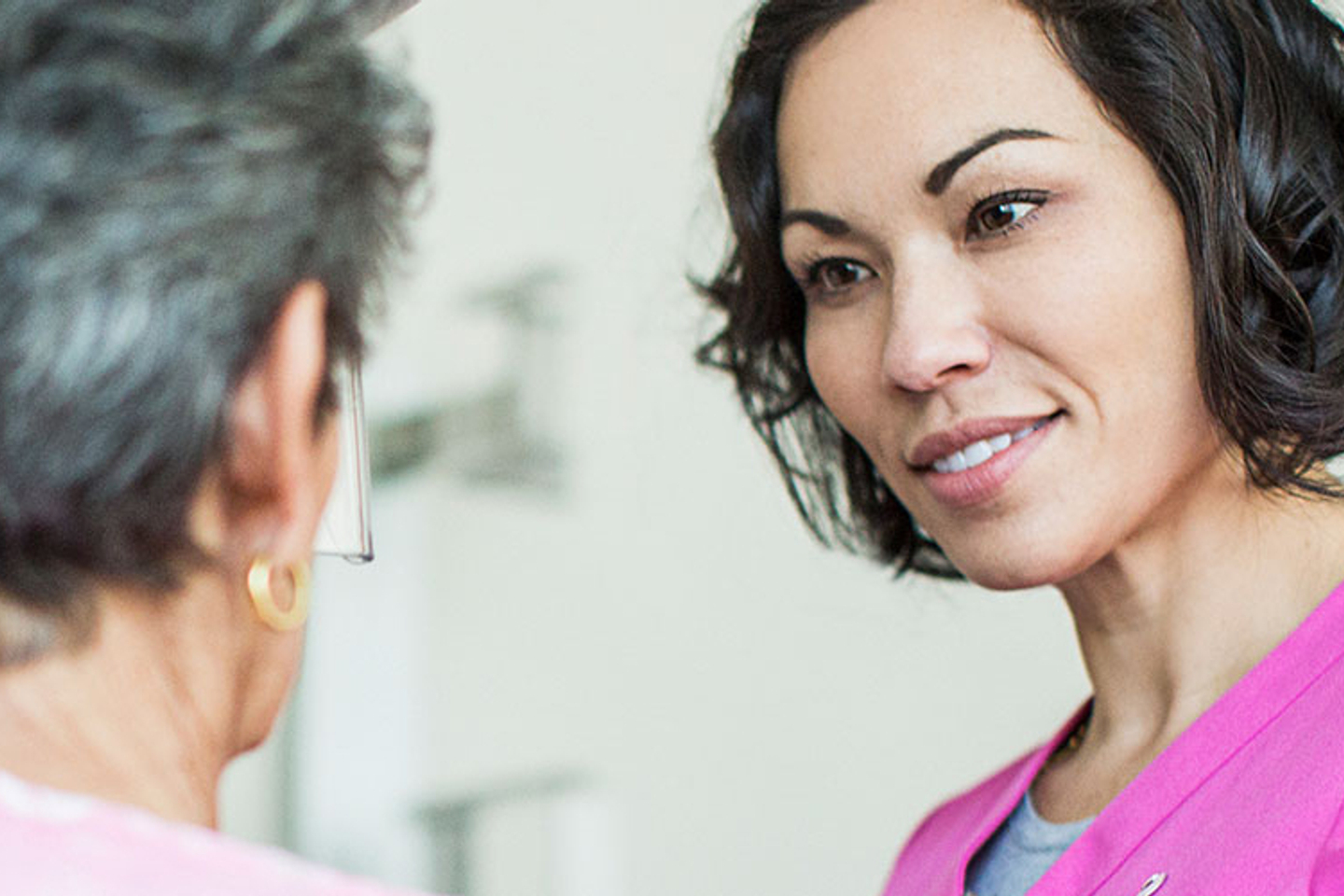 Breast cancer specialists in Virginia
We understand that a breast cancer diagnosis can be difficult, but we are here to help.
Throughout HCA Virginia Health System's network of hospitals, our multidisciplinary team provides access to breast cancer treatment and support. Whether you require breast cancer surgery, screenings or post-operative care, we are here for you.
When should you start breast cancer screenings?
The answer may vary. Use our online assessment to gain insight and determine breast cancer health risk factors.
The answer may vary. Use our online assessment to gain insight and determine breast cancer health risk factors.
Related specialties
Learn more about our related specialties.
Breast cancer screening
Breast cancer screening is one of the most proactive steps a woman can take in the early detection of breast cancer. Our hospitals offer a complete spectrum of breast imaging services, including:
3D mammography
Breast density assessment
Breast ultrasound
Magnetic resonance imaging (MRI)
Breast cancer treatment
Our multidisciplinary team of oncologists, nurses and doctors provide a range of comprehensive breast cancer services, including chemotherapy, hormone therapy and breast cancer surgery.
Breast cancer care
Our breast cancer team integrates education and support into your care to ensure you stay informed and comfortable throughout your cancer journey.
We offer a broad range of breast cancer services, including:
A breast imaging navigator and breast cancer nurse navigator
Access to clinical trials
Access to our American Cancer Society Cancer Resource Center
Genetic testing services to identify your risk for breast cancer
Lymphedema services
Oncology social workers
Rehabilitation services to help improve your quality of life
Spiritual support with an oncology-dedicated chaplain
Support groups to guide you on your cancer journey
Survivorship care plan and treatment summary
---
Breast cancer diagnosis
Our breast center staff will contact you with your screening results, as well as explain and schedule any additional diagnostic testing. A positive breast cancer diagnosis is found through a biopsy (an examination of the breast tissue). A breast biopsy tells your treatment team about the type of breast cancer you have and helps your physician determine the optimal individualized treatment plan to get you on the road to recovery.
---
Types of breast cancer we treat
The two most common types of breast cancer are:
Ductal carcinoma — which occurs in the cells of the milk ducts
Lobular carcinoma — which occurs in the milk-producing glands, or lobules
Both types of breast cancer may be invasive (capable of spreading) or noninvasive. The most common type of breast cancer is noninvasive ductal carcinoma (DCIS).
While most often present in women, breast cancer can also occur in men. Less common subtypes of breast cancer include inflammatory breast cancer (IBC) and triple-negative breast cancer. Breast cancer can return over time and may affect other sites in the body besides breast tissue.
---
Our breast cancer team
We take a breast cancer diagnosis seriously, and we aim to provide you with the best care possible. That's why we bring together a team of specialists to give you the specialized care you deserve. Our breast cancer team includes:
Breast and plastic surgeons
Breast cancer nurse navigators
Breast radiologists
Mammography and ultrasound technician
Medical and radiation oncologists
Breast cancer nurse navigators
Your breast cancer nurse navigator will work closely with you and your care team to ensure you understand all your options and receive the care, education and support you need. Your nurse navigator will also coordinate appointments with your care team and guide you through any further testing or high-risk counseling.
---
High-risk breast clinics
Henrico Doctors' Hospital and Johnston-Willis Hospital are home to a high-risk breast clinics. For women who have an increased likelihood of developing breast cancer, our clinics provide them with access to supplemental screenings to help detect the disease in its earliest stages.
Our breast health specialists work together to identify if you should be considered high risk and if you should consider supplemental screenings, such as:
Abbreviated breast magnetic resonance imaging (ABMRI)
Contrast mammogram (CEM)
Whole breast ultrasound
---
Breast cancer treatment we provide
We offer an array of treatment options for breast cancer that will help you get back to your family and everyday life. Through our partnership with Sarah Cannon Cancer Institute, you will gain access to advanced breast cancer therapies and clinical trials.
Your breast cancer treatment plan may include:
Chemotherapy
Hormone therapy

Aromatase inhibitors
Estrogen blockers

Radiation therapy

Accelerated partial breast irradiation
Brachytherapy
External beam therapy
Hypofractionated radiotherapy
Intensity modulated radiotherapy
Prone breast radiotherapy

Surgery

Axillary node dissection
Breast reconstructive surgery
Lumpectomy
Mastectomy
Sentinel lymph node biopsy
Learn more about the treatment options we offer for breast cancer.
Breast conserving surgery
Our skilled breast cancer surgeons and radiologists use an advanced radar localization system to precisely locate and guide the removal of the target tissue during a lumpectomy or surgical biopsy procedure.
This technology features radar to detect a reflector that is placed at the tumor site up to seven days before a procedure. During the procedure, the surgeon scans the breast using the system's guide, which emits infrared light and a micro-impulse signal to detect the location of the reflector.
Real-time audible and visual indicators assist the surgeon in accurately locating the reflector, along with the target tissue. This higher level of precision allows the surgeon to plan a surgical approach that may result in a better cosmetic outcome than other methods.
---
About Sarah Cannon Cancer Institute
As part of Sarah Cannon, the Cancer Institute of HCA Healthcare, our family of hospitals provides comprehensive cancer services with convenient access to cutting-edge therapies for people facing cancer in our communities. From diagnosis to treatment and survivorship care, our oncology expertise ensures you have access to locally trusted care with the support of a globally recognized network.
askSARAH helpline
Have cancer questions? We can help. askSARAH is a dedicated helpline for your cancer-related questions. Our specially trained nurses are available 24/7, and all calls are confidential. Contact askSARAH at (804) 591-4152.
Sarah Cannon Institute at HCA Virginia Health System hospitals
We are proud to join the leading network of experts from Sarah Cannon to create a new era of collaborative cancer care. Working together, we are redefining cancer care, so you can fight the disease where you get your greatest strength: in your own community, with the support of friends and family nearby.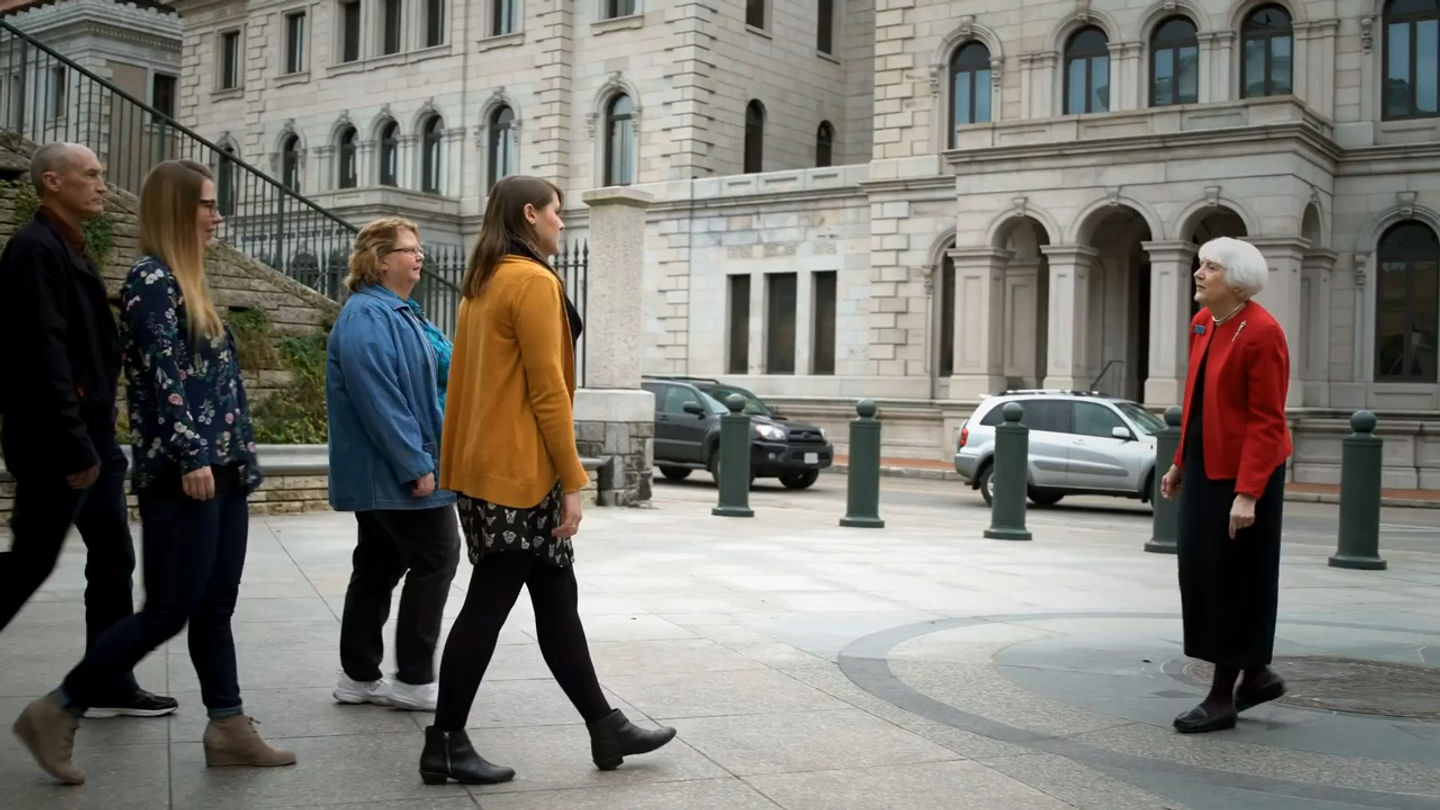 Looking for a location?
We also offer quality care at these other locations in our extended network.
The Healthy Living Blog
Read our blogs to learn about preventive care and ways you can lead a healthier lifestyle.
5 early symptoms of prostate cancer 
June 05, 2023
Tayla Holman
Prostate cancer is the most common cancer among men after skin cancer. Look out for these five early symptoms of prostate cancer.
5 early symptoms of prostate cancer 
June 05, 2023
Tayla Holman
Prostate cancer is the most common cancer among men after skin cancer. Look out for these five early symptoms of prostate cancer.