Knee replacement
When cartilage in the knee becomes damaged from wear, injuries or conditions like arthritis, you may need to undergo knee replacement surgery to relieve pain and restore function. During the procedure, a doctor known as an orthopedic surgeon removes damaged or diseased cartilage and replace it with artificial pieces.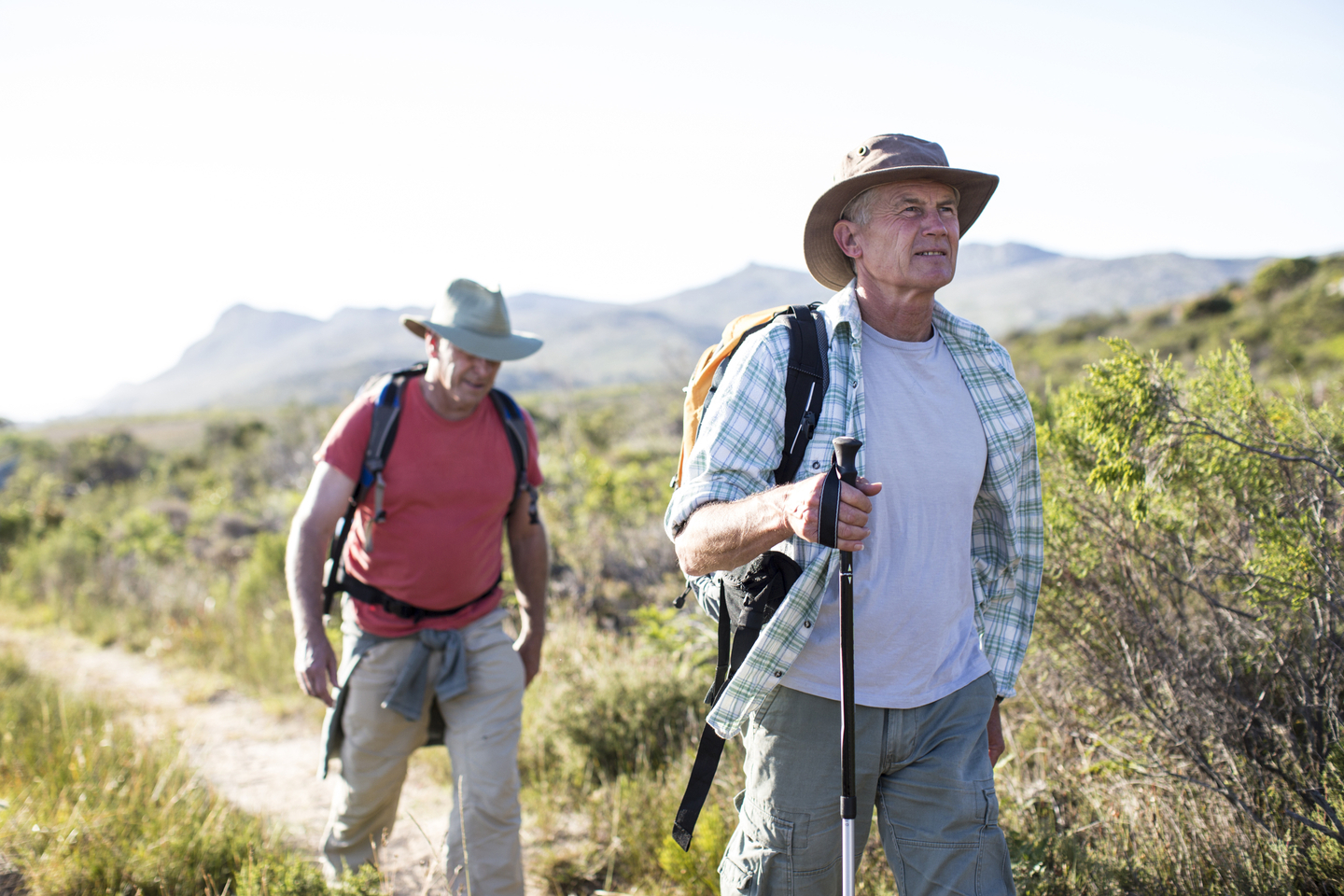 Knee replacement surgery in Virginia
We help you find solutions for chronic knee pain.
Persistent knee pain can make everyday activities like standing, walking or climbing stairs extremely challenging. As part of the HCA Virginia Health System family, you'll gain access to our team of knee pain specialists who are tirelessly dedicated to helping you heal.
Do you have knee or hip pain?
Don't be defined by joint pain. Answering a few questions can help you determine if you need to speak to your doctor about next steps.
Don't be defined by joint pain. Answering a few questions can help you determine if you need to speak to your doctor about next steps.
Related specialties
Learn more about our related specialties.
Our knee surgeries and services
We pride ourselves not only on providing excellent surgical care, but also on partnering with you on your journey to a pain-free life spent doing what you love.
Our surgical knee replacement program
Our hospitals have earned national recognition for our joint replacement programs thanks to our excellent surgical teams and our commitment to addressing your individual needs. We work hard to provide:
Care throughout the journey — We are with you every step of the way, offering case management and customized care plans suited to your needs.
Excellent joint replacement outcomes — As our knee replacement patient, you will spend very little time in the hospital after surgery, an average of two to three days.
Personalized rehabilitation (rehab) plans — We offer both inpatient and outpatient on-site rehab services to help you recover as quickly as possible after knee surgery.
Preoperative education — Our experienced teams offer joint replacement orientation before your surgery. It includes a tour of your surgical hospital, as well as what to expect in each phase of the process.
---
How to know if you need knee surgery
Not everyone who experiences pain in the knee joint should receive a knee replacement. It's always a good idea to speak with your doctor first about less invasive ways to address painful joints, such as braces or anti-inflammatory injections.
However, you may be considered a good candidate for knee replacement surgery if you:
Experience knee pain during physical activity
Feel knee pain while resting
Have difficulty sitting, climbing stairs or bending down due to knee pain or discomfort
Have tried other treatments, such as diet, exercise and medications without successfully relieving your knee pain
Wake up during the night because of knee pain
---
Types of knee replacement surgeries we offer
We offer two main types of knee replacement surgery. Your surgical team will work with you to find which option is best for you, and will bring you the best possible results.
Partial knee replacement (knee resurfacing)
Knee resurfacing is performed when damage is limited to a portion of the knee (inside, outside or front). This less invasive procedure is used when we are able to spare healthy tissue and bone in your knee.
Total knee replacement (total knee arthroplasty)
When too much damage has been done to the knee to allow for knee resurfacing, a total knee replacement may be needed. In this procedure, orthopedic surgeons resurface damaged portions of all three bones (thigh, shin and kneecap) that form the knee joint. They do this by using metal and plastic implants, which vary depending on your weight, size and activity level.
---
Minimally invasive knee replacement surgery
When possible, our orthopedic surgeons use minimally invasive techniques so you can have a shorter hospital stay and faster recovery. Sometimes this includes robot-assisted surgery, which relies on 3D preoperative planning tools and real-time intraoperative data on your bone anatomy and soft-tissue. This "mapping" process allows our surgeons to personalize surgeries and enhance outcomes.
---
Our knee replacement recovery program
After your knee surgery, the best and fastest road to recovery is through a comprehensive physical therapy and rehabilitation plan. Our surgical and rehab teams will work with you to design a plan tailored to your needs. We are always ready to answer your questions to make sure you and your whole family are comfortable with your treatment plan.
Often, your rehabilitation will begin the day of surgery, when you walk from the stretcher to your bed after leaving the recovery room, and you will get stronger every day afterward. However, in some cases your physical therapist may recommend you continue physical therapy after your discharge, either at one of our hospitals or at another location closer to your home.
Looking for a location?
We also offer quality care at these other locations in our extended network.
The Healthy Living Blog
Read our blogs to learn about preventive care and ways you can lead a healthier lifestyle.