Spine care
Spine specialists, who can be orthopedists or neurosurgeons, diagnose and treat injuries, trauma and diseases related to the spine. Spine care doctors also offer care for herniated disk, nerve damage, sciatica, neck pain or chronic back pain.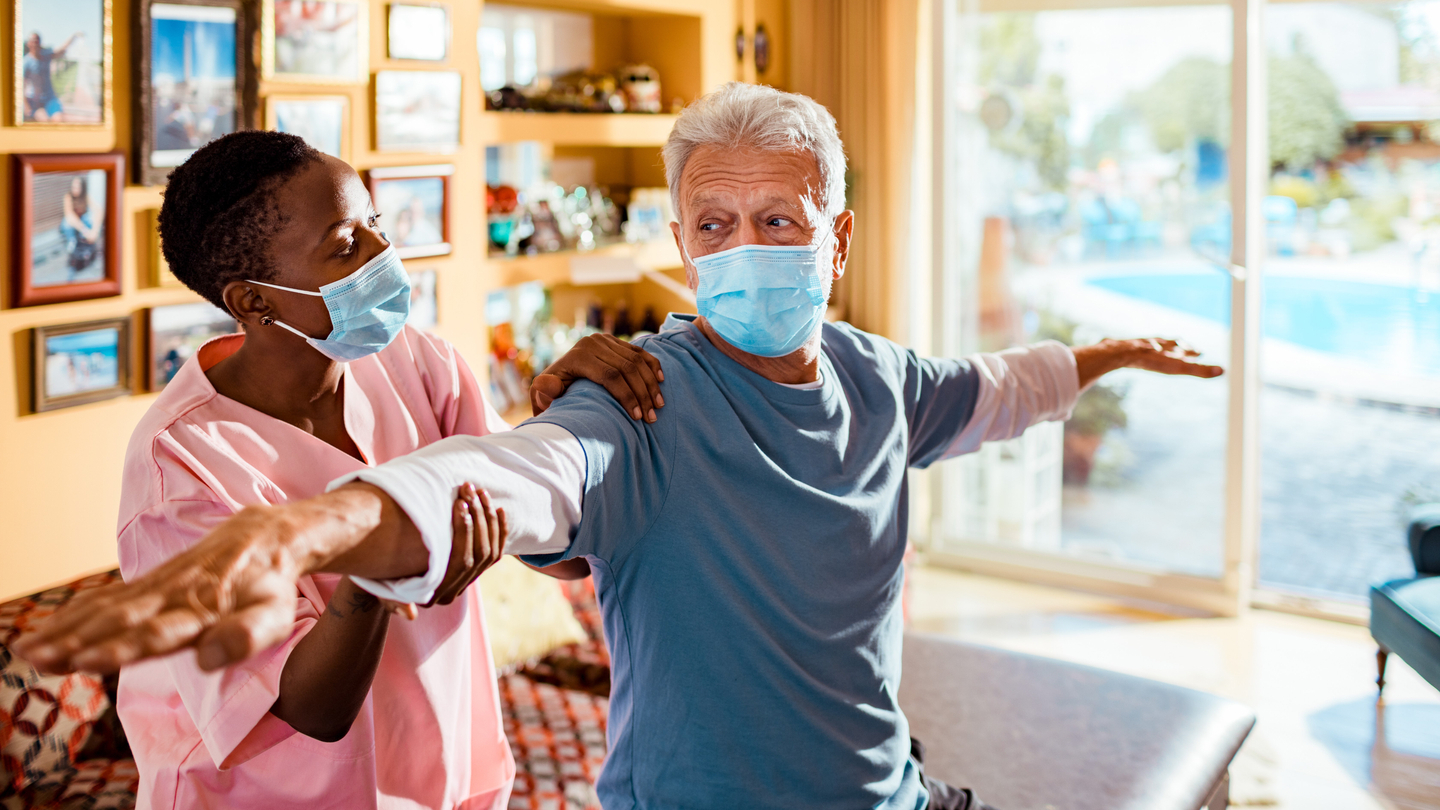 Back and spine care in Hopewell, Virginia
Spine and back pain can be debilitating, but our spine doctors offer the care and expertise to relieve your pain.
Your spine is critical to your mobility and quality of life. TriCities Hospital's back and spine care team works together to develop a treatment plan tailored to your needs so you get the care that's right for you.
Back or neck pain?
Take a positive step toward living with less back or neck pain. Use our free, online tool to understand your pain and what you can do about it.
Take a positive step toward living with less back or neck pain. Use our free, online tool to understand your pain and what you can do about it.
Back and spine conditions we treat
Our spine specialists' primary goal is to alleviate pain by treating a variety of back and neck conditions, including:
Bone spurs
Degenerative disc disease
Herniated discs
Myelopathy
Osteoarthritis
Sciatica
Scoliosis and kyphosis
Spinal stenosis myelopathy
Spinal tumors
Spine fractures
Spine infections
Spondylolisthesis
Sports injuries
Back and spine care services we offer
Our orthopedic spine specialists are highly skilled in a variety of spine surgeries.
Treatments our spine doctors offer
We provide comprehensive orthopedic care for spine conditions. Our spine doctors will evaluate your overall health and may order imaging tests to analyze the cause of your symptoms. Depending on your diagnosis, we may suggest nonsurgical therapies, minimally invasive procedures, advanced spine surgery or a combination of treatments.
Nonsurgical treatments
Sometimes, nonsurgical treatments can resolve your back pain and other symptoms. Some of our nonsurgical therapies include:
Physical therapy and rehabilitation — Therapy and rehabilitation strengthens and stabilizes the body's core. Medically supervised, personalized fitness plans are developed by our board-certified physical therapy doctors to help you heal and increase your range of motion.
Spinal injections — Spine specialists use image-guided technology to inject medications that relieve pain and reduce inflammation. Injection therapies can include facet joint injections, epidural steroid injections, sacroiliac joint injections, nerve blocks and trigger point injections.
Advanced spine surgery
If your spine condition requires advanced techniques, our spine surgeons have expertise in a variety of procedures, including:
Disc replacement surgery — Replaces a damaged cervical or lumbar disc (the cushion between the vertebrae) with an artificial disc
Discectomy/microdiscectomy —Removes all or part of the disc
Foraminotomy — Removes bone or tissue to open the space where the nerves leave the spinal canal. It's sometimes performed along with spinal fusion surgery
Kyphoplasty/vertebroplasty — Involves injecting medical cement into the spine to treat spinal fractures, ease pain and restore height
Laminectomy or laminotomy — Removes the back of one or more vertebrae to relieve pressure on the spinal nerves. It's often performed with spinal fusion surgery
Spinal fusion — Joins two vertebrae with bone grafts and, sometimes, implants, such as rods and screws. The treatment helps improve spine stability
The Healthy Living Blog
Read our blogs to learn about preventive care and ways you can lead a healthier lifestyle.