Surgery
Surgery is a branch of medicine that involves treating diseases or injuries by adjusting or removing organs, tissues or bones. Surgery includes both necessary procedures like cardiac surgery, or elective procedures such as joint replacement.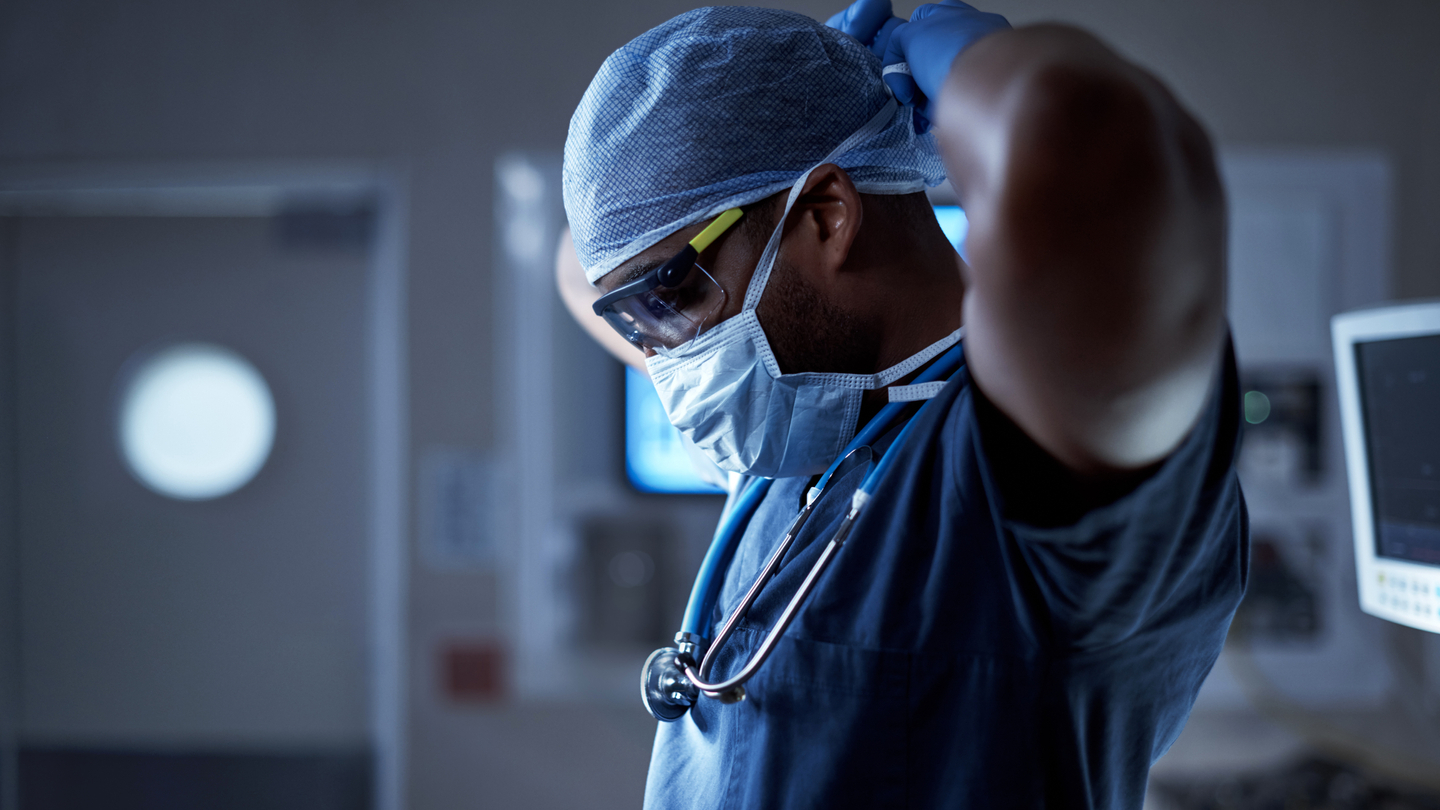 Surgical services in Virginia's West End
Our surgical procedures help you heal and recover quickly.
When your medical condition requires surgery, Parham Doctors' Hospital, a campus of Henrico Doctors' Hospital, provides excellent care. We offer minimally invasive procedures in specialties like orthopedics and spine care, all designed for an easier recovery.
Surgical treatment we offer
Our general surgeons are skilled in multiple specialty areas, including coronary intervention and joint replacement as well as vascular, prostate and spine surgeries.
Bariatric surgery
Our bariatric surgery program is accredited by the Metabolic and Bariatric Surgery Accreditation and Quality Improvement Program. Procedures we offer include gastric bypass, gastric sleeve and adjustable gastric band.
Bariatric surgery is also called weight loss surgery and is intended to help you lose weight and improve your overall health. Our bariatric surgeons offer a variety of weight loss procedures, including gastric banding and gastric sleeve surgeries. However, not everyone is a candidate for bariatric surgery. Your doctor will help determine if it is right for you.
---
Orthopedic surgery
As part of our orthopedic care services, we offer orthopedic surgery and a joint replacement program. The joint replacement program includes preoperative education to help you learn what to expect before, during and after your procedure.
---
Spine surgery
Our orthopedic surgeons and neurosurgeons work together to provide full-service spine care. These surgeons continuously seek out innovative options to treat spine conditions and pioneer new techniques for cervical spine disorders. In fact, we were the first in central Virginia to perform cervical artificial disc replacement.
---
Physical therapy and rehabilitation after surgery
Post-surgery physical therapy and rehabilitation may be necessary after surgery to help you get up and begin moving again. If you require rehabilitation, our therapists will begin working with you in the hospital. We also offer outpatient rehabilitation services to support you in your recovery after you go home from the hospital.
Update loved ones about your surgery
Because surgery times vary and waiting can be tough, we offer messaging and updates so your family and friends can stay informed about your surgery's status.
Tracking your surgical progress
During your surgery, we offer two helpful ways for the people closest to you to receive updates on your care:
Our tracking system to view in the waiting room.
Email and/or text message tracking notifications: During preregistration, you can add your loved ones' contact information, and we will send alerts of where you are in the surgical process.
Additionally, we provide a comfortable waiting area with free Wi-Fi and coffee and several TVs. For those who prefer a quieter environment, we also have a separate room away from the TVs.
---
Tracking your surgical progress
Looking for a location?
We also offer quality care at these other locations in our extended network.
The Healthy Living Blog
Read our blogs to learn about preventive care and ways you can lead a healthier lifestyle.