Reston Hospital Center announces approval for open heart surgery program
New service line to meet growth demands and improve patient access in the region.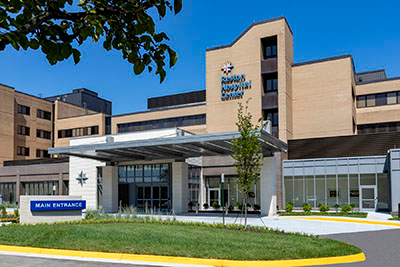 Reston, VA – Reston Hospital Center will soon offer open-heart surgery options for residents of Northern Virginia. Reston Hospital's open-heart surgery program will be the third one in Northern Virginia, and the only option located in the western part of the region that has seen significant population growth. In the past 11 years, Loudoun County, has grown by an average of 2.8% per year.1
The hospital's certificate of need application was recently approved by the Virginia Department of Health State Health Commissioner, allowing the hospital to add open- heart surgery services.
"Implementing this service line will allow us to meet the growth demands by improving patient access for those needing open heart surgical services. These services also open the door for further development of complex cardiology capabilities, and enhance our position as a tertiary care facility," said John Deardorff, FACHE Reston Hospital Center chief executive officer.
The commissioner's approval confirms that the hospital's open-heart program would provide needed open-heart surgery options to meet demand, improve patient choice, and reduce healthcare costs without reducing surgery volumes of other hospitals programs in the region.
"This is quite a milestone for Reston Hospital, HCA Healthcare, and the Northern Virginia region," Deardorff continued. "Reston Hospital has a comprehensive long-term growth plan to meet the healthcare needs of this region. We've added access points, like Tysons Emergency, our free-standing emergency room which opened in 2022, and expanded service lines such as recently increasing the number of rooms to our Inpatient Rehabilitation department. Now, we are adding a new open-heart surgery program to further enhance our care options and to better serve our community."
1 (Census Bureau, 2023, USA Facts)
Location:
Reston Hospital Center
Related Newsroom Articles