Oncology
Oncology refers to the diagnosis and treatment of cancer. Oncology treatments may include chemotherapy, radiation, medication or surgery. Oncologists can specialize in one of three fields of oncology: medical, radiation or surgery.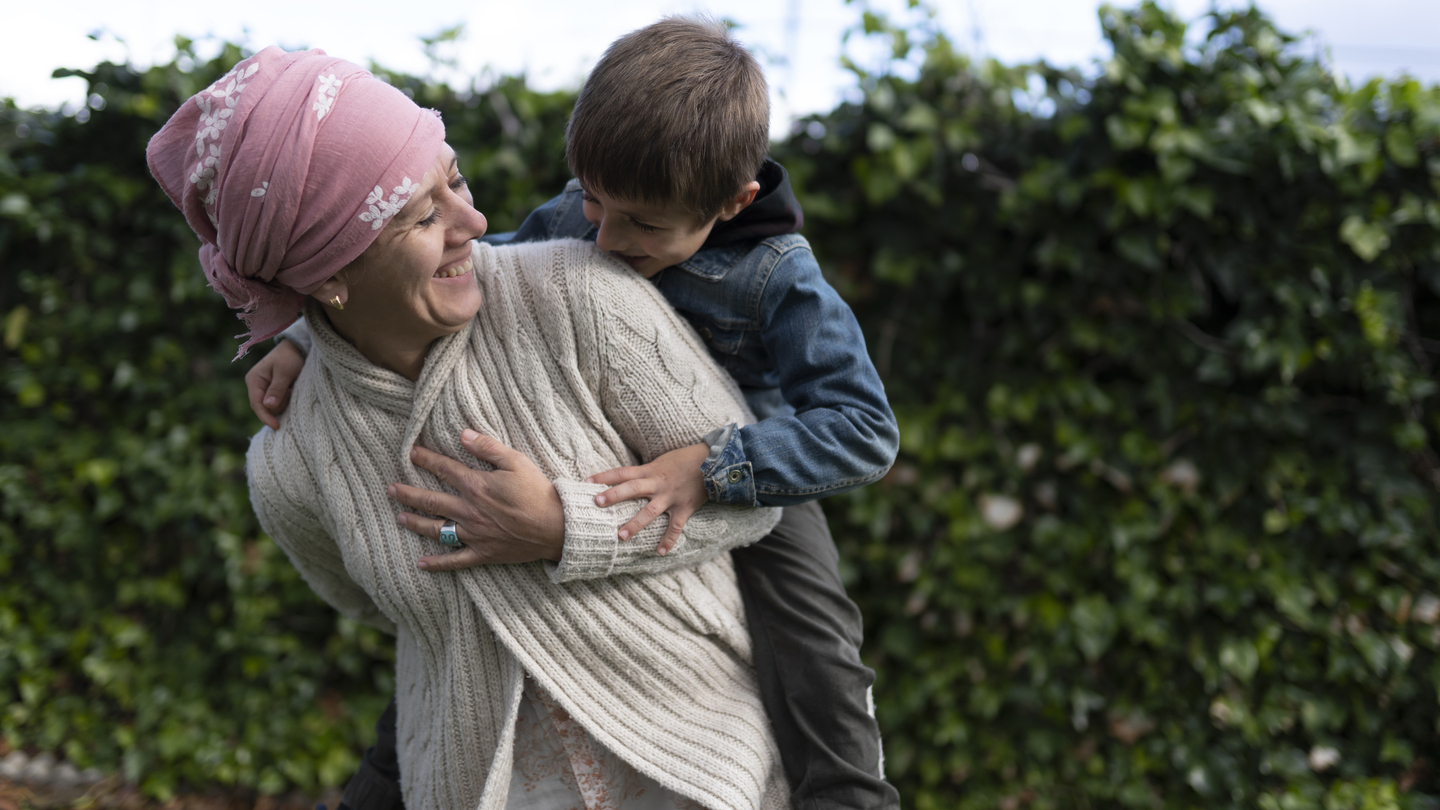 Cancer care in Low Moor, Virginia
Our cancer care team treats you — not just your cancer.
A cancer diagnosis is never easy, but having a team of experts in your corner makes it easier. Our cancer specialists at LewisGale Hospital Alleghany deliver compassionate care that includes advanced diagnostic services, treatments, genetic counseling and cancer screening.
Have cancer questions?
We can help. askSARAH is a dedicated, confidential helpline for your cancer-related questions. Our specially trained nurses are available 24/7.
We can help. askSARAH is a dedicated, confidential helpline for your cancer-related questions. Our specially trained nurses are available 24/7.
Our cancer diagnostic and treatment services
Our goal is to provide the highest level of care for our patients, offering advanced technology and treatments for various types of cancer.
Cancer diagnostic services
To receive the right treatment, you need to start with the right diagnosis. Our experienced technologists use advanced diagnostic imaging to help identify the best path forward, including:
Computerized tomography (CT)
Magnetic resonance imaging (MRI)
Mammography
Nuclear medicine
Ultrasounds
X-rays
Nuclear medicine
Nuclear medicine is a diagnostic imaging service that creates detailed images at the cellular and molecular level. Using a small amount of radioactive "radiotracers," this safe and painless procedure allows the physician to observe your biological processes and measure chemicals, all in real time.
With this noninvasive method, we can identify cancer much sooner than with other types of imaging. Your doctor can see changes that are otherwise invisible to the human eye, allowing for a more personalized and effective treatment plan.
Cancer treatment options
We specialize in cancer care, so we offer various treatment options. The type of treatment, or combination of treatments, that is right for you will depend on your unique condition. Our team will work together with you to personalize a care plan for your needs.
Biological therapy
Biological therapy, also called biotherapy or immunotherapy, is a cancer treatment that kills cancerous cells using the body's own immune system. This treatment causes the immune system to recognize and attack cancerous cells to decrease the rate of growth and/or to prevent them from spreading.
Biotherapy is a good option for many patients because it sometimes causes fewer side effects than other treatments. Your doctor will help you determine if this is best for you.
Chemotherapy
Our cancer care program offers chemotherapy at Blue Ridge Cancer Center, our in-house infusion center. Chemotherapy uses cancer-fighting medications to kill or slow the growth of cancer cells.
Surgical oncology
Surgical procedures are effective and common methods of cancer treatment. Our experienced surgeons perform procedures to remove cancerous tumors to prevent more cancer cells from forming and spreading in the body.
About Sarah Cannon Cancer Institute
As part of Sarah Cannon, the Cancer Institute of HCA Healthcare, our family of hospitals provides comprehensive cancer services with convenient access to cutting-edge therapies for people facing cancer in our communities. From diagnosis to treatment and survivorship care, our oncology expertise ensures you have access to locally trusted care with the support of a globally recognized network.
askSARAH helpline
Have cancer questions? We can help. askSARAH is a dedicated helpline for your cancer-related questions. Our specially trained nurses are available 24/7, and all calls are confidential. Contact askSARAH at (804) 591-4152 or chat online at askSARAH.
Coming to our cancer center
We want to make it as easy as possible for you to beat cancer.
Blue Ridge Cancer Center
We want you to stay focused on getting healthy, so we make every effort to provide convenient treatment options for you. Blue Ridge Cancer Center is open daily and is located inside our hospital on the second floor, easily accessible by elevator. Patients can use the main hospital parking lot located in front of the main entrance.
---
Looking for a location?
We also offer quality care at these other locations in our extended network.
The Healthy Living Blog
Read our blogs to learn about preventive care and ways you can lead a healthier lifestyle.
How to deal with post-holiday blues 
January 02, 2023
Tayla Holman
After the excitement of the holidays, many start to feel saddened by the long winter season. This article will discuss post-holiday blues, or depression that many feel after a busy holiday season.