Weight loss surgery
Weight loss surgery, also known as bariatric surgery, is performed on patients with obesity. There are several types of bariatric procedures, but all focus on making modifications to the digestive system with the goal of significant weight loss.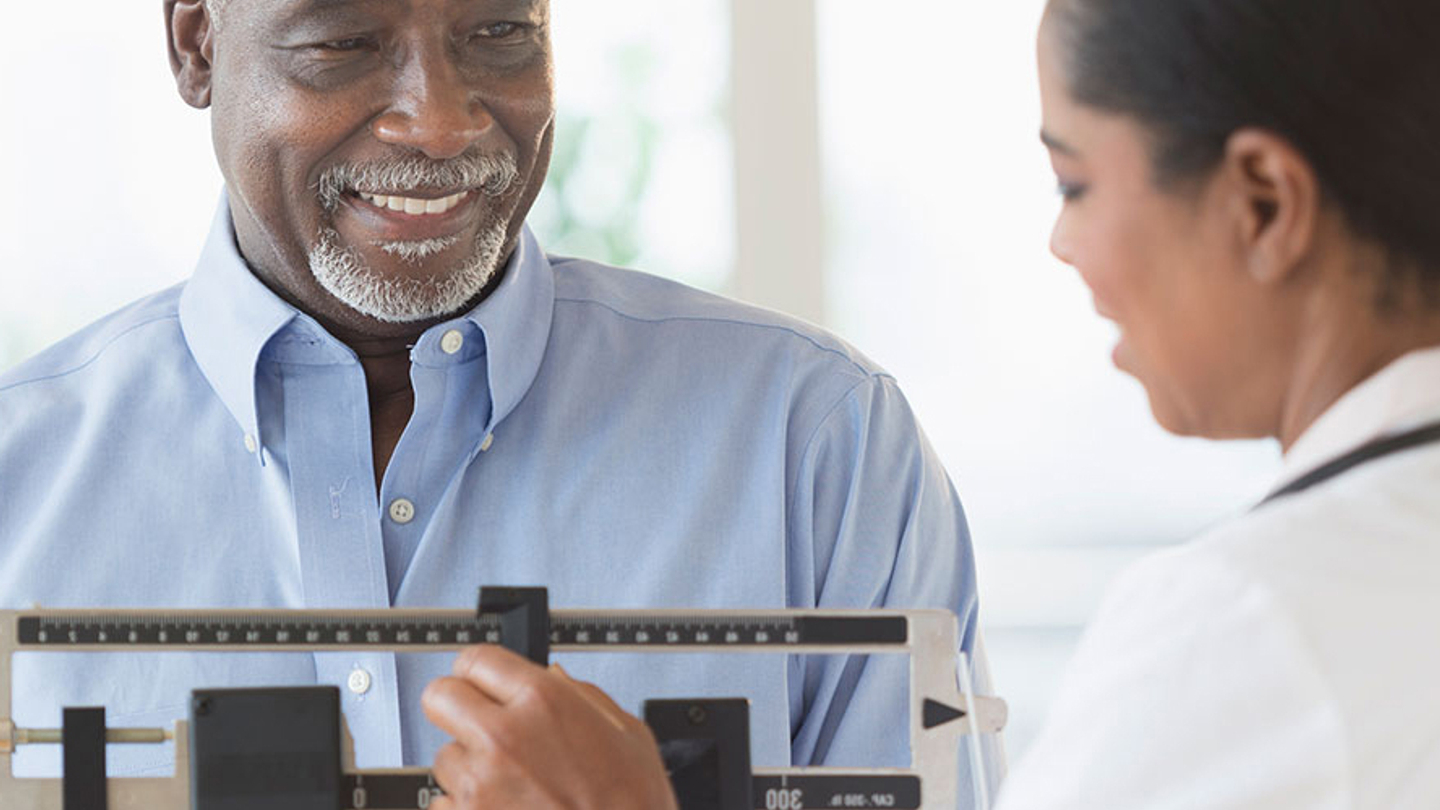 Weight loss surgery in Northern Virginia
Our team fosters real change in your life through weight loss surgery.
We offer an expert team of bariatric surgeons, dietitians, behavioral specialists, nurses and fitness experts at StoneSprings Hospital Center. They prioritize helping you improve your health and quality of life through weight loss surgery and support.
Are you a candidate for bariatric surgery?
Our free, online tool can help you understand how your weight is impacting your overall health and wellbeing and whether or not bariatric surgery could be right for you.
Our free, online tool can help you understand how your weight is impacting your overall health and wellbeing and whether or not bariatric surgery could be right for you.
Conditions bariatric surgery can improve
Weight loss surgery has been proven to help reduce symptoms and the risk of developing the following conditions:
Arthritis
Diabetes
Heart attack
Heart disease
High blood pressure
High cholesterol
Joint problems
Sleep apnea
Our bariatric services
Our bariatric surgery program is dedicated to helping you improve your overall health through weight loss, using a range of minimally invasive surgical interventions.
---
What is medical weight loss?
The goal of all weight loss or bariatric procedures is to surgically reduce the size of the stomach. With a smaller stomach, you can feel full and satisfied with a smaller portion of food, which leads to weight loss. This procedure might also alter the body's absorption of fat and calories.
---
Weight loss surgery options
Our team includes surgeons, registered bariatric dietitians, fitness experts, behavioral specialists and a dedicated insurance team. We will all work with you to help you understand your surgical weight loss options, guide you through the surgery process and prepare you for life after your procedure. We create a sustainable nutrition and exercise plan to make your weight loss journey easier. We want to equip you to make healthy lifestyle choices for the long run.
An important part of our surgical program involves an in-depth evaluation of your unique healthcare needs and your medical history. In doing this, we are able to design a treatment plan that will maximize your results. As part of our bariatric surgery program, we are proud to offer minimally invasive laparoscopic and robotic techniques. These types of procedures allow our surgeons to operate using tiny incisions and instruments. Minimally invasive procedures can result in less pain following surgery, a shortened hospital stay and a quicker recovery.
Some of the surgeries we regularly perform include:
Laparoscopic and robotic Roux-en-Y gastric bypass
Laparoscopic and robotic sleeve gastrectomy
Laparoscopic and robotic biliopancreatic diversion with duodenal switch (BPD-DS)
Endoscopic intragastric balloon placement
Laparoscopic/robotic revision bariatric surgery (performed to alter or repair a previous weight loss surgery)
Endoscopic bariatric revision procedures
If revision surgery is necessary to optimize your results, our surgeons offer laparoscopic and robotic revision bariatric surgery. They also provide endoscopic bariatric revision procedures, depending on the best option for you.
The Healthy Living Blog
Read our blogs to learn about preventive care and ways you can lead a healthier lifestyle.