Cancer support
A cancer diagnosis not only affects your body, but also your emotional well-being. Emotional support for cancer patients, survivors and caregivers is available through support groups. Support groups are offered to allow cancer patients to gather, share their struggles and provide guidance and support to one another.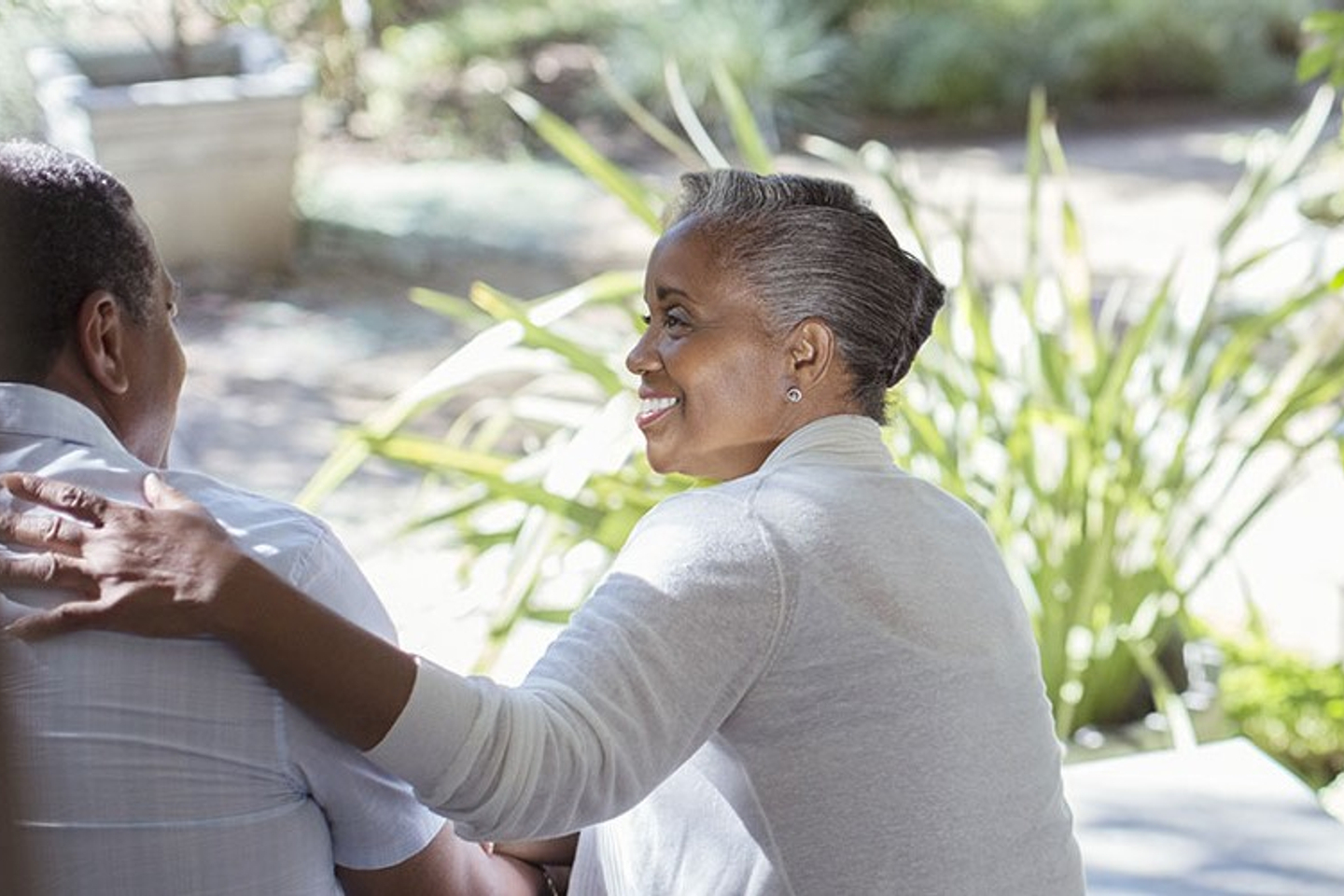 Cancer resources and support in Richmond, Virginia
Our cancer support resources help with every stage of your diagnosis.
Cancer can affect your well-being in ways traditional medicine can't quite reach. At Johnston-Willis Hospital, we connect you with resources for your emotional health and educational information to help you be an active participant in your care.
Have cancer questions?
We can help. askSARAH is a dedicated, confidential helpline for your cancer-related questions. Our specially trained nurses are available 24/7.
We can help. askSARAH is a dedicated, confidential helpline for your cancer-related questions. Our specially trained nurses are available 24/7.
Related specialties
Learn more about our related specialties.
Cancer support services we offer
Our cancer support team is proud to offer you and your loved ones practical, helpful resources while you're busy getting well.
Cancer support groups
Talking with other patients and families experiencing cancer can be helpful. We can connect you with support groups specific to your experience, whether that be a group focused on a particular type of cancer, bereavement or survivorship. You can also ask our staff about Spanish-speaking support groups.
Clinical trials and research
As a result of our partnership, the innovative professionals at the Sarah Cannon Cancer Institute at Johnston-Willis Hospital have grown our program into a regional leader for clinical trial access. Through our ongoing efforts, we offer numerous trials with forward-thinking solutions for curing cancer and reducing the effects of treatment. Ask your doctor about qualifying for clinical trials and research.
Hawthorne Cancer Center
Providing cancer education, support services and resource materials, the Hawthorne Cancer Center was established through a gift from previous cancer patients and philanthropists, Bill and Barbara Hawthorne, and The Hawthorne Cancer Foundation.
For information on programs held at The Hawthorne Cancer Resource Center, please call (804) 483-6048.
Look Good, Feel Better program
Sponsored by the American Cancer Society, Look Good Feel Better is a complimentary program that helps women who experience appearance-related side effects of cancer treatment. Sessions are held at The Hawthorne Cancer Resource Center, as well as other Richmond facilities. At-home materials are also available for men experiencing cancer-related changes in their appearance.
For more information, or to register for sessions through the American Cancer Society, call (800) 227-2345.
Lymphedema program
Lymph node removal for cancer treatment can lead to lymphedema, the buildup of fluid that most commonly causes swelling in the arms and legs. We offer complete lymphedema services for both lower and upper extremity management, including:
Compression garment fitting and training
Education
Evaluation
Preoperative measurements and surveillance
Support and follow-up care
Treatment
For more information about our lymphedema program, call (804) 483-5182. Referrals can be faxed to (804) 483-5180.
Oncology nurse navigation
Oncology nurse navigators are essential members of your integrated care team. These professionals guide you through each step of your care plan, serving as your advocates and educators from diagnosis through survivorship. With a nurse navigator, you and your family get the personal service you need and deserve.
Your oncology nurse navigator:
Connects you to available resources
Helps you understand your diagnosis, treatment options and medications
Hosts multidisciplinary cancer conferences to ensure you receive a personalized treatment plan
Improves communication within your healthcare team
Provides education around treatment options and clinical trial availability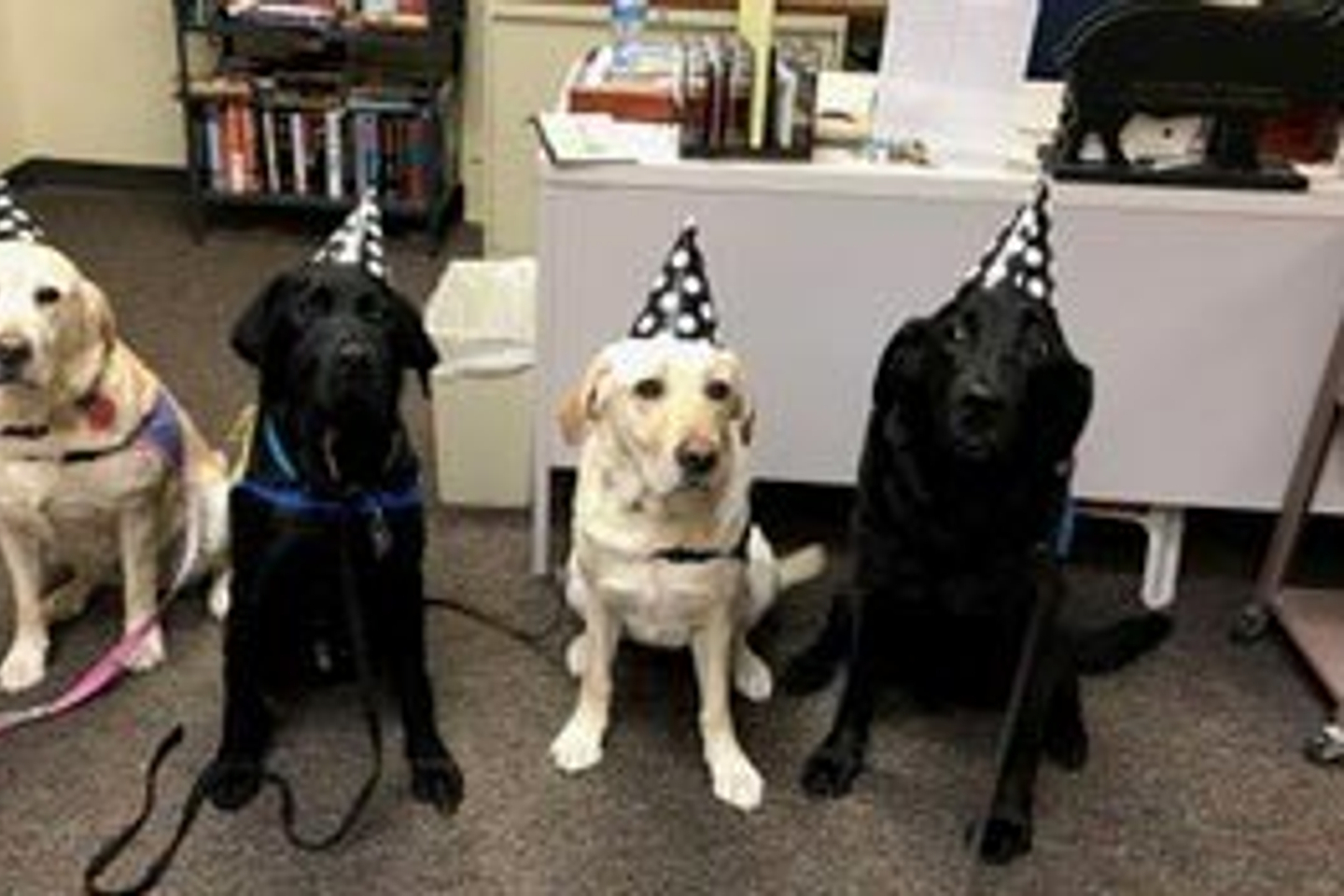 Pet therapy
We offer a pet therapy program to provide additional support when you need it. Interaction with pets has been proven to provide many benefits, including lowering blood pressure, reducing anxiety and stress, providing comfort and improving overall mood. Our highly trained therapy dogs are just a phone call away — simply request a visit through your nurse.
Preoperative education and classes
We offer preoperative classes to help you prepare for what to expect before, during and after cancer surgery. Our goal is to ensure that you feel informed and comfortable about your upcoming treatment.
Registered dietitian services
Nutrition can play an important role in your fight against cancer. Whether you are newly diagnosed or are adjusting to life after cancer, our registered dietitian can help you find the foods that are right for you. Our dietitian has an office on site and is available for individual consultations, free of charge.
To contact our registered dietitian, please call (804) 483-6047.
Supportive counseling
At the Sarah Cannon Institute, we offer supportive counseling as part of our overall holistic cancer care. This counseling service is for individuals and families whose lives have been touched by cancer at any stage of the illness.
Life after a cancer diagnosis can feel overwhelming, because along with symptoms, there are new medical decisions, treatments and appointments. Emotional ups and downs are almost always a part of cancer, but you don't have to go through them alone.
Our primary objective is to offer compassionate, supportive care to address the unique challenges and concerns associated with living with cancer. We'll help you learn new ways to cope, communicate and actively participate in your own care.
Survivors Reflection Garden
If you are on-site for treatment, our Survivors Reflection Garden is a calm space to take a moment to yourself. Located on the east side of our hospital campus, the garden is a tranquil and growing space for celebrating life and remembering loved ones whose struggle with cancer has come to an end.
Lined with cypress trees and filled with flowering plants and foliage, the garden provides a quiet, shaded area sprouting a variety of medicinal herbs that have influenced modern medicine and cancer treatment. The Survivors Reflection Garden is open to everyone and is available for events throughout the year.
About Sarah Cannon Cancer Institute
As part of Sarah Cannon, the Cancer Institute of HCA Healthcare, our family of hospitals provides comprehensive cancer services with convenient access to cutting-edge therapies for people facing cancer in our communities. From diagnosis to treatment and survivorship care, our oncology expertise ensures you have access to locally trusted care with the support of a globally recognized network.
askSARAH helpline
Have cancer questions? We can help. askSARAH is a dedicated helpline for your cancer-related questions. Our specially trained nurses are available 24/7, and all calls are confidential. Contact askSARAH at (804) 591-4152.
We are Sarah Cannon Cancer Institute
Cancer patients and survivors speak about the strength and support they found through the help and resources made available to them through Sarah Cannon Cancer Institute.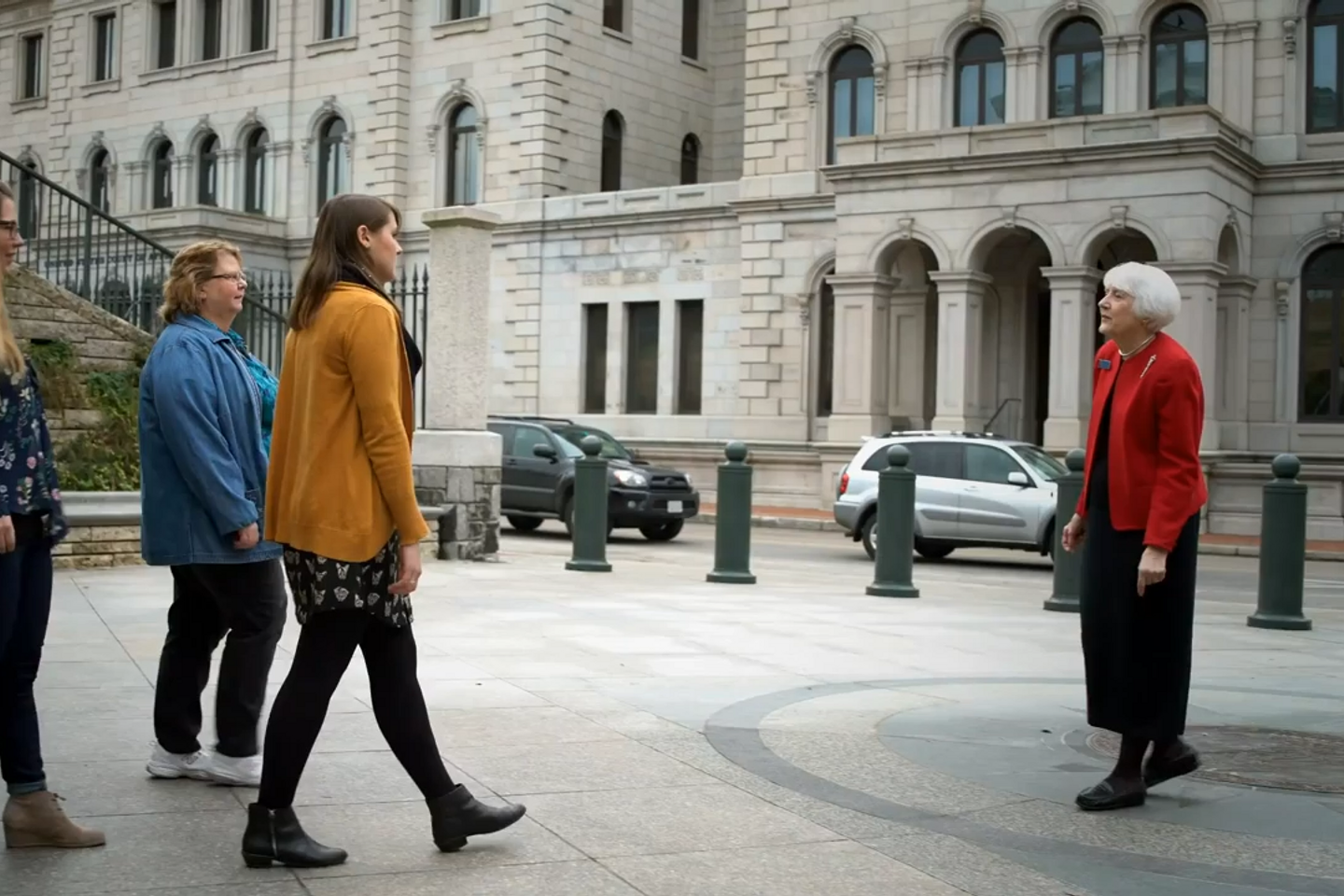 Looking for a location?
We also offer quality care at these other locations in our extended network.
The Healthy Living Blog
Read our blogs to learn more about our cancer care programs and the resources available to you.