Neurological rehabilitation
Neurological rehabilitation is used to treat patients suffering from diseases, disorders or injuries related to the nervous system. Depending on the severity of the condition, neurological rehabilitation can be done on an inpatient or outpatient basis and is designed to improve neurological function and independence.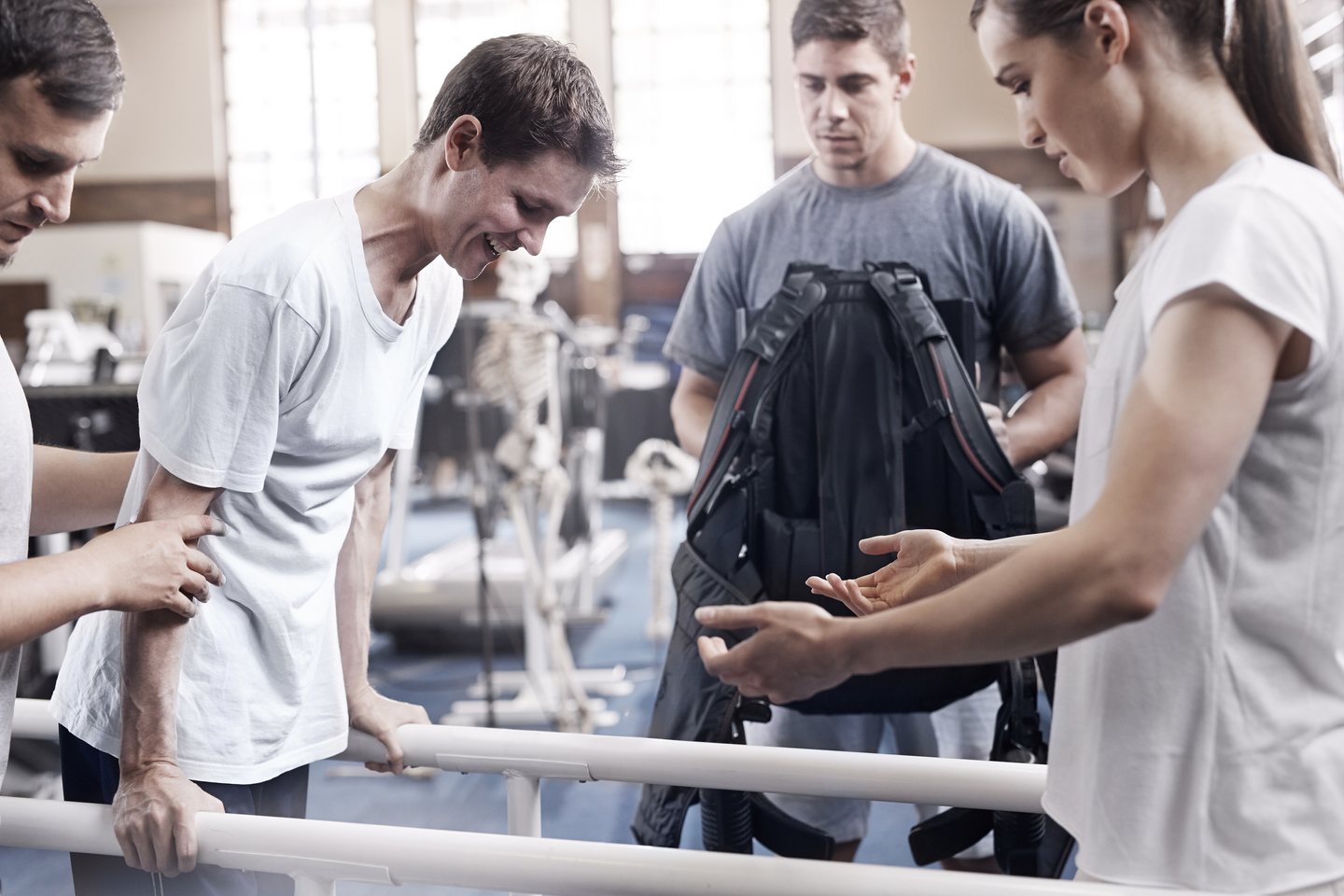 Neurological rehabilitation in Richmond
Whether you have a neurological disorder or injury, we want to help you regain strength and stability.
At Johnston-Willis Hospital, we understand how challenging and frustrating it can be to relearn certain abilities. Our neurological rehabilitation experts work closely with you to work towards regaining your quality of life.
Related specialties
Learn more about our related specialties.
Neurological conditions we address
Our neurological therapy program is intended to support and empower you after experiencing certain neurological conditions, including:
Amyotrophic lateral sclerosis (ALS)
Balance disorders
Brain injuries
Multiple sclerosis (MS)
Parkinson's disease
Spinal cord injuries
Strokes
Our neuro rehab services
As part of your neurological care treatment plan, you may benefit from inpatient rehabilitation services to kickstart your recovery.
Neurological therapy services
The goal of neurological rehabilitation is not only to find ways for you to become more confident in yourself, but comfortable with any new tools or skills that you or those close to you may need. Our team is committed to making sure you are comfortable, while also bringing you the best possible care.
Our neurorehabilitation team will collaborate with your neurological care team to begin rehabilitation as soon as possible while you're still in the hospital. In doing so, we can speed up the recovery process and help you work toward the best possible results for your condition. Services we offer include:
Assistance with home-based skills, including cooking and cleaning
Cognitive exercises to improve memory, concentration and decision-making
Driving assessment program
Outpatient rehabilitation
Physical therapy to help increase range of motion, rebuild strength and gain balance and flexibility
Relearning of daily activities, including bathing, dressing, eating and going to the bathroom
Speech and swallowing therapies
Driving assessment program
Following a procedure or rigorous rehab, we understand how eager you can be to return to regular activities, such as driving. In order to help you get back to total comfort behind the wheel, we offer a driving assessment program taught by certified driving rehabilitation experts who specialize in the mental and physical neurological side effects.
During this program, we'll work with you to examine your physical, cognitive and sensory-motor skills to make sure you're ready to safely drive. If you require some assistance to make driving feasible, your specialist will help you locate special adaptive equipment that will help you drive.
For more information about our driving assessment program, please call (804) 483-6720.
Parkinson's disease rehabilitation
We offer an innovative, research-based Parkinson's disease rehabilitation program to help you or your loved ones who may be living with speech and movement challenges. The goal of our program is to foster both independence and overall quality of life.
All treatments are personalized to your specific needs and goals. Individual treatment sessions with our specialists may help with:
Balance
Endurance
Facial expression
Limb movement and coordination
Mood and overall outlook
Vocal articulation and volume
Neighborhood Health Watch: Ryan Mauzy- Parkinson's Program
Ryan Mauzy, MD, explains the details of Parkinson's disease treatment at our hospital, an evidence-based program that involves physical, occupational and speech therapy.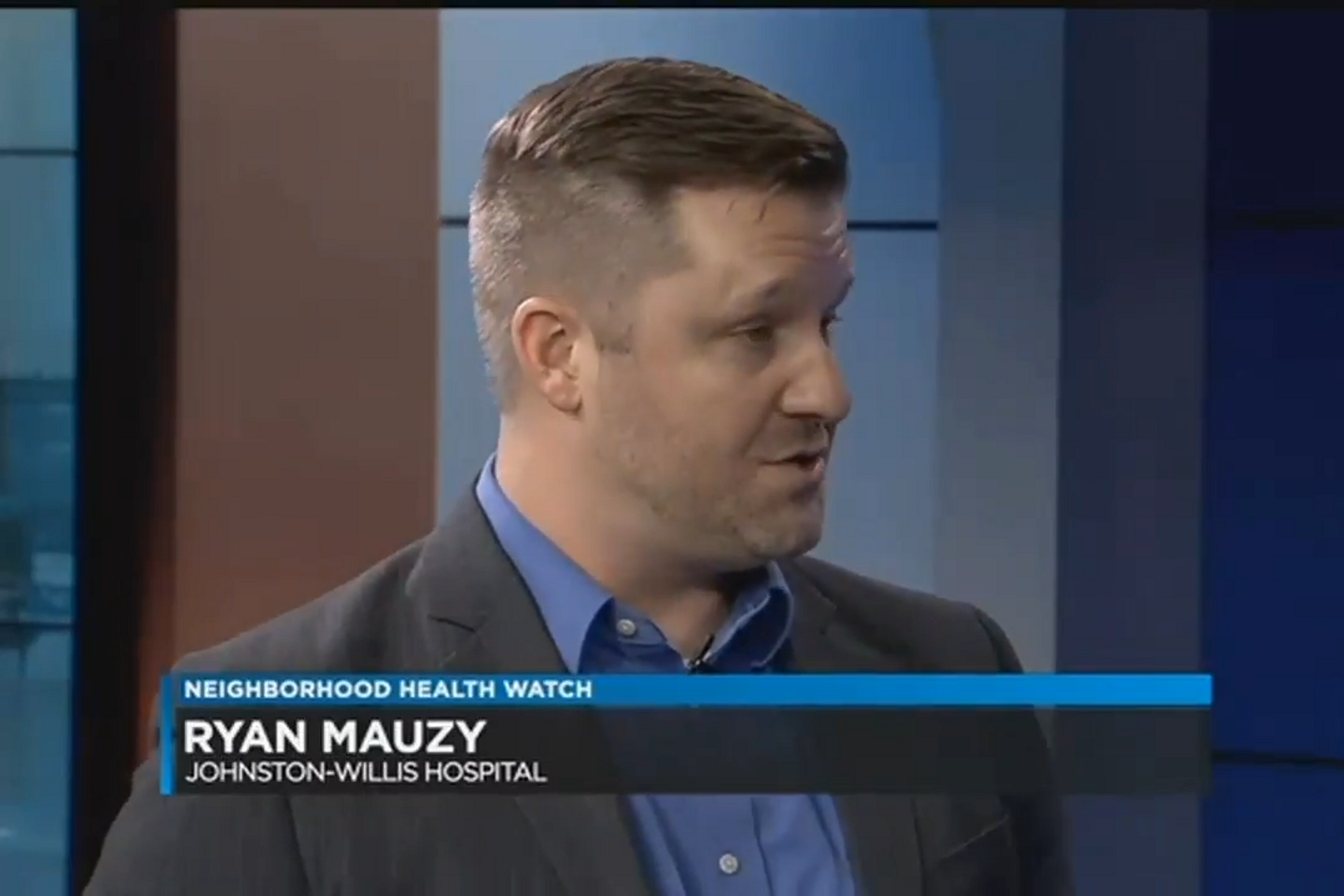 Looking for a location?
We also offer quality care at these other locations in our extended network.
The Healthy Living Blog
Read our blogs to learn more about our neurorehabilitation program and ways you can lead a healthier lifestyle.