LewisGale Medical Center achieves robotic spinal surgery milestone
100th robotic-assisted spine surgery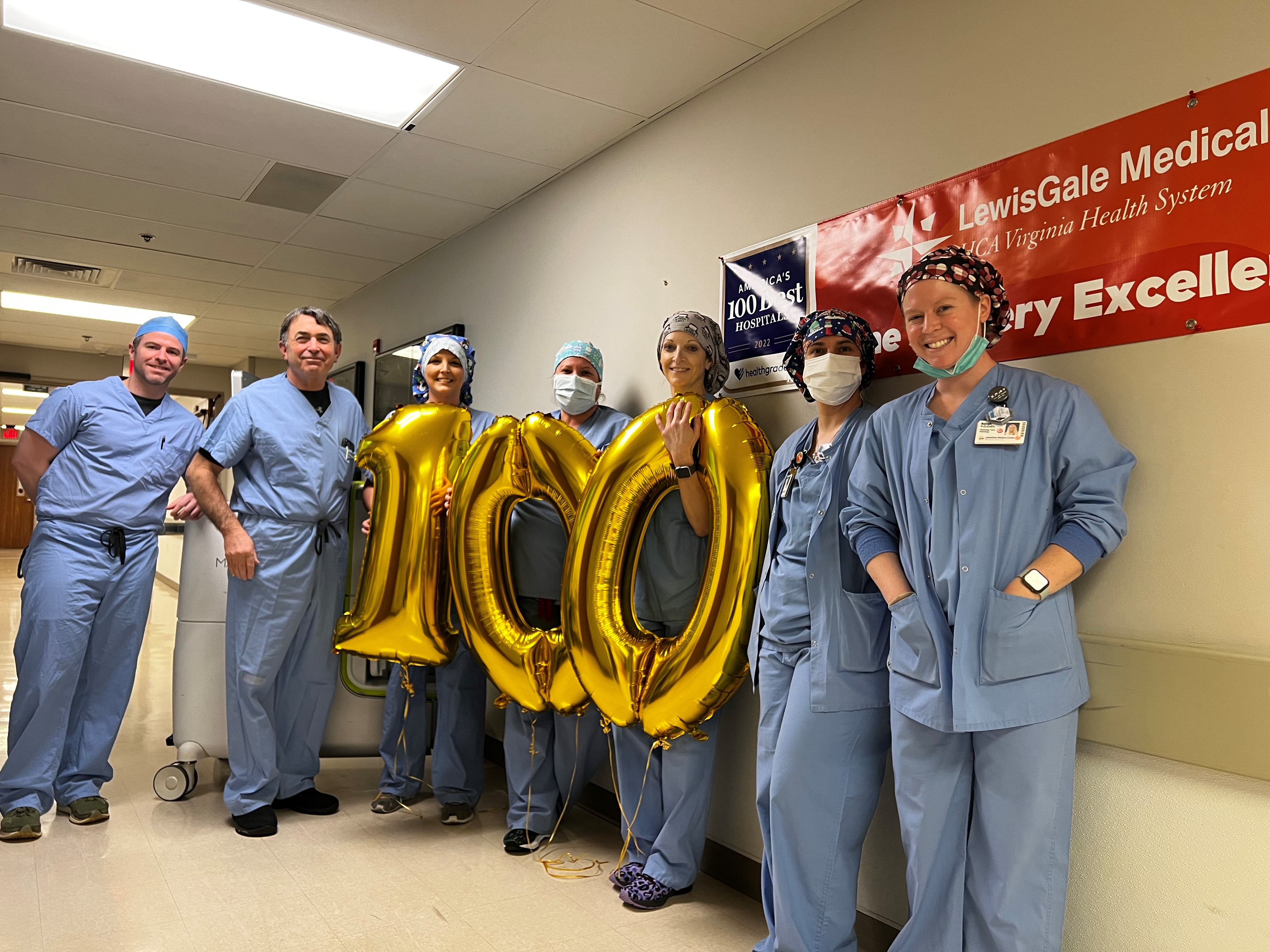 Salem, VA – The LewisGale Medical Center robotic surgery team successfully conducted its 100th robotic-assisted spine surgery for minimally-invasive procedures to complex spinal deformity corrections.
The procedure uses technology combines pre-operative planning tools and analytics with intra-operative guidance, giving patients advanced spinal options available before the surgery starts.
James Leipzig, MD, a board-certified Virginia spine surgeon, successfully performed the 100th robotic spine surgery utilizing the platform.
"With robotic technology, surgeons can pre-plan the surgery based on the patient's unique spinal anatomy and then execute the plan in the operating room using navigation and robotic guidance to place spinal implants precisely," said Dr. Leipzig. "The robotic platform combines preoperative planning software, instrument and implant navigation, and robotic guidance for placement of implants into the spine."
In addition to offering surgeons a clearer picture to plan the surgery and more precision during the procedure, robotic-assisted surgeries offer benefits to the patient including less pain, less blood loss, smaller incisions, shorter hospitalizations, and shorter recovery time.
Published:
January 20, 2023
Location:
LewisGale Medical Center