Midwifery
Midwives are professionals who aid in the processes of labor, delivery and postpartum care. Midwifery minimizes the level of medical intervention during pregnancy and delivery. Midwives can be present during a hospital delivery.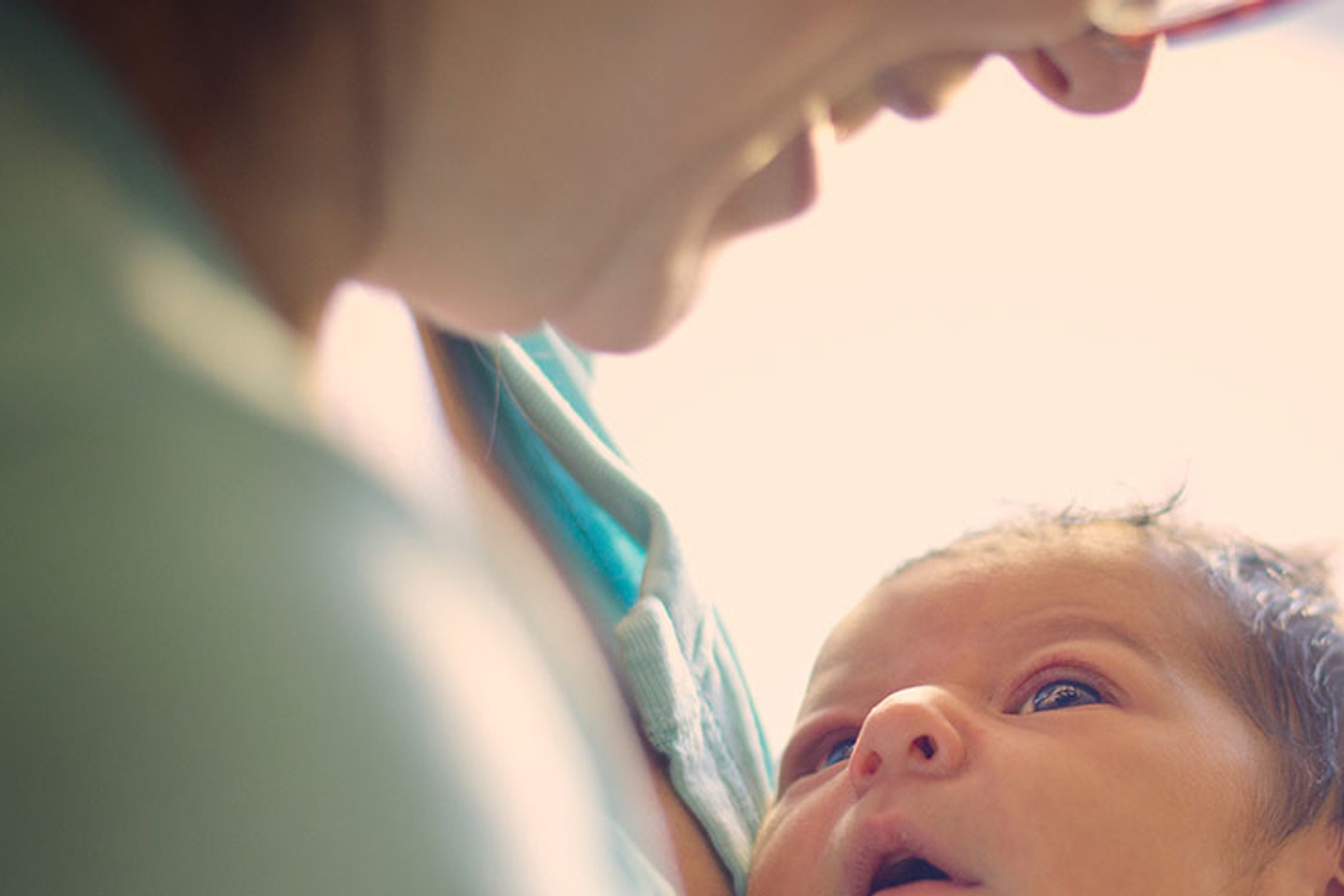 Midwifery care in Fredericksburg, Virginia
We accommodate your preferences when it comes to your care and childbirth.
Our certified nurse midwives (CNMs) offer unmedicated and alternative delivery options at Spotsylvania Regional Medical Center. Our midwives work with obstetrician-gynecologists (OB/GYNs) and other specialists to help you have the birth you envision.
Related specialties
Learn more about our related specialties.
Our midwifery services
If you choose to use one of our midwives, your physician will continue to provide you with routine prenatal care. However, you will meet periodically with our CNMs to discuss low-intervention birth preparation, your preferences and the communication plan during labor. Throughout this process, you will have many opportunities for both individual and group meetings.
What is a CNM?
Midwives, along with our nursing staff on the labor unit, will coordinate your care to provide you with your chosen birth options. They offer guidance on laboring at home, when to come to the hospital and how to work with your body during contractions.
They will help facilitate your low-intervention birth through:
Personalized support
Hydrotherapy
Wireless monitoring
Alternative labor and birthing positions
Skin-to-skin contact after birth
Delayed cord clamping
---
What happens when you go into labor?
The CNM will be notified when you are admitted to the hospital. Your labor will also be attended by an obstetrician (OB) hospitalist who provides 24/7 coverage to support any additional needs that should arise during your pregnancy. The OB hospitalists will work together with your CNM in support of your best birthing experience.
---
What is a low-intervention birth experience?
A low-intervention birth experience provides high-touch, low-tech labor and delivery care and involves a CNM.
You can learn more about low-intervention births and midwifery care at our hospital by talking with your OB/GYN or our perinatal navigator.
---
Who can use a CNM?
Our midwives typically care for women experiencing low-risk pregnancies. We will happily work with your OB/GYN to determine if there are risk factors that would exclude you from receiving midwifery care.
---
What if I need to be induced or decide I want pain medication?
CNMs are able to provide induction or augmentation of labor if necessary. Our CNMs know that each labor and woman are unique and will continue to support women who choose pain medication.
---
What happens if I have a complication during my birth?
Your CNM, OB/GYN and our hospitalist physicians collaborate to provide excellent care to you and your baby. If you experience a rare or unexpected complication, this team will work together to ensure a safe delivery. Additionally, our CNMs stay with their patients, even if the need for intervention arises.
---
Are there times when a midwife is not available?
No. Midwifery care is available all year at our hospital.
---
Do you accept my insurance?
Yes. There is no additional charge for midwifery care, and billing is handled through your prenatal care provider's office.
Looking for a location?
We also offer quality care at these other locations in our extended network.
The Healthy Living Blog
Read our blogs to learn about preventive care and ways you can lead a healthier lifestyle.
What you can expect from and how to prep for your mammogram, a recommended screening schedule, and answers to commonly asked questions.