Labor and delivery
Just as every baby is unique, so is every delivery. As your partner in care, we provide a customized birthing experience that begins long before your first contraction and continues well after delivery.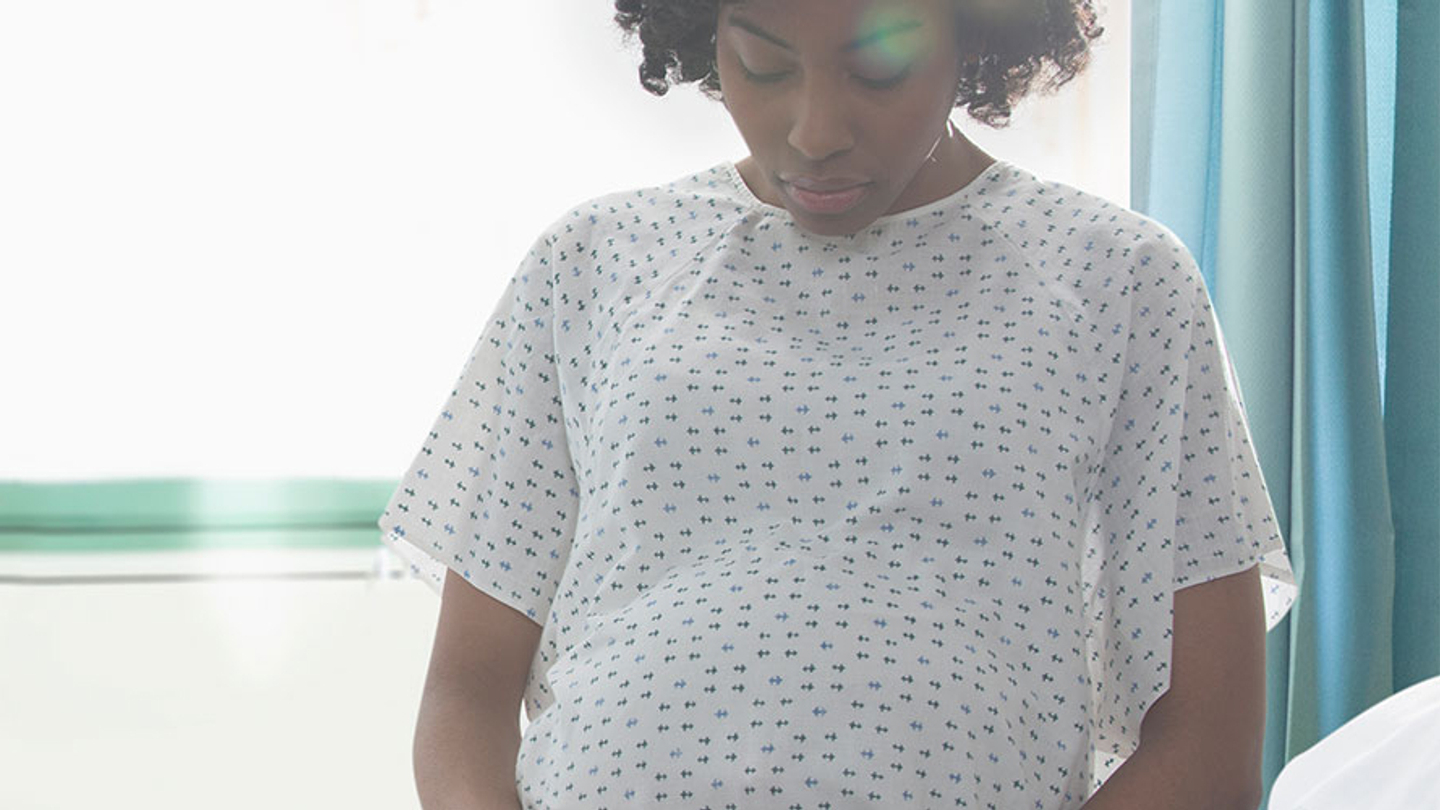 Labor and delivery hospital in Salem, Virginia
We look forward to partnering with you during your birth experience.
At LewisGale Medical Center, we know it can be exciting, yet overwhelming, to plan for your little one's arrival. That's why our specialists provide personalized expertise and support, making your delivery day safe and memorable.
Related specialties
Learn more about our related specialties.
Our maternity center
We are committed to giving you the birthing experience you need with healthy outcomes for both you and your newborn.
Amenities of our maternity center
When it's time to deliver your little one, your baby will be born in a soothing, state-of-the-art birthing suite that supports intimacy and bonding right after birth. Our spa-like birthing rooms allow you to have labor your preferred way, with the aid of your caregiver, partner or chosen support person. We do our best to make sure you will not change rooms following delivery. That way, you stay in the same space while you recover and get to know your baby.
Other features and amenities of our labor and delivery hospital include:
Advanced obstetric technology and resources, including an anesthesiologist and dedicated operating rooms nearby for planned, unplanned or emergency cesarean sections
Postpartum care, including around-the-clock breastfeeding support and postpartum depression screening
Private in-room bathrooms with hydrotherapy options for additional comfort
Rooming-in and nursery privileges
Sleep accommodations and complimentary room service meals during labor for your partner or chosen support person, so you never have to be alone
Tranquil accommodations with low lighting and peanut balls available to help during childbirth
---
Childbirth services close to home
When you choose our maternity hospital, you receive expert treatment in a warm, welcoming environment. We deliver more babies now than we ever have, and that's why families have continued to choose us for their labor and delivery care since 1909.
Our long tradition of maintaining experienced anesthesiologists, gynecologists, obstetricians, perinatologists, neonatologists and nurse practitioners fosters a team-oriented environment that ensures a safe, smooth delivery for both you and your baby. We work tirelessly 24/7 to provide:
Committed wellness providers — Moms also need to care for themselves. We offer women's care for every stage of life, from gynecological services to breast imaging.
High-risk pregnancy care —If you are at risk for complications during pregnancy, labor or delivery, such as if you have asthma, diabetes, preeclampsia or a history of cancer, our maternal-fetal medicine doctors help you and your baby stay safe and healthy.
Safety for you and your baby — Our labor and delivery unit is equipped with enhanced security features, including footprint technology.
Support for your preferences — You know your body best, and we trust your instincts. Our goal is to provide you with a comfortable, joyful labor and delivery experience. We also welcome and support private doula care.
Unmatched attention — We offer a one-to-one patient-to-nurse ratio during labor and delivery, meaning you have constant, expert support during childbirth.
Additionally, if your baby needs additional care after birth, we currently work closely with other hospitals for access to neonatal intensive care services. However, we are proud to be adding our own neonatal intensive care unit (NICU) to enhance our level of service to new parents. Our NICU will provide critical care to newborns who are ill or premature, and with it will come exciting renovations, including new birthing tubs and upgrades to delivery suites and patient rooms.
---
Midwifery care
Through LewisGale Physicians Midwifery, our team is committed to providing a safe, high-quality environment supported by obstetrician-gynecologists (OB/GYNs) who are there for you in the event you desire less medical intervention during low-risk pregnancies.
Additionally, our midwife team offers prenatal care, lactation services, gynecological and well-woman exams. For more information, or to schedule an appointment with the nurse midwives team, call (540) 772-3650.
---
Newborn photography
We know how important it is to document such a special moment in your life. This is why we partner with Mom365 to offer professional photography of your newborn. Mom365 offers photography packages and an online portal to view your portraits.
---
Tours and breastfeeding classes
To ensure we are the right facility for you, we offer maternity unit tours to give soon-to-be parents a first-hand opportunity to learn more about our maternity hospital and what to expect when delivering at our hospital. In addition, we offer breastfeeding classes to help you have a successful breastfeeding experience.
Getting to our labor and delivery unit
We want you to know exactly where we are ahead of time so that you waste no time when arriving at the hospital.
Our location
We are located on the second floor of LewisGale Medical Center. You may park in the main parking lot or parking garage, while free valet services are also available. We offer a private entrance so you can check in directly with our labor and delivery team.
---
The Healthy Living Blog
Read our blogs to learn about maternity care and how to prepare for your newborn's arrival.
What you can expect from and how to prep for your mammogram, a recommended screening schedule, and answers to commonly asked questions.