Breast health
From regular checkups and screenings to the latest imaging technologies and treatments, you can access all our expert breast care services at our convenient location.
Breast diagnostic center in Reston, Virginia
When you need fast, accurate imaging results, our breast health specialists are here to help.
For residents in Northern Virginia, Reston Hospital Center's radiologists are leaders in imaging services. So, if you find a breast lump, our compassionate breast health specialists are ready with screening and diagnostic tests to put you at ease.
Screening mammogram
You can now schedule a screening mammogram online.
You can now schedule a screening mammogram online.
When should you start breast cancer screenings?
The answer may vary. Use our online assessment to gain insight and determine breast cancer health risk factors.
The answer may vary. Use our online assessment to gain insight and determine breast cancer health risk factors.
Related specialties
Learn more about our related specialties.
Conditions our specialists treat
Breast issues vary in their symptoms and our experts see conditions, including:
Breast cancer
Breast tissue changes
Cysts
Inflammation
Nipple conditions
Tumors
Comprehensive breast care
When you find a suspicious lump (i.e., a lump that is hard, new or tender to the touch) in your breast, you want answers as soon as possible. We answer your questions by providing screening and testing procedures.
Diagnostic imaging center services
When you discover a breast problem, we understand you may have many questions. As you seek answers. we want your appointment to be as comfortable as possible.
For more information about our services, please call our Women's Imaging Center at (703) 639-9448.
Our amenities
Our center offers the following services and amenities:
An expert, caring staff — Our specially trained physicians, technologists and office staff strive to make your imaging appointment a positive experience. Our dedicated breast care nurse navigators assist you through every stage of diagnosis and treatment, providing support and coordinating care with other hospital departments as needed.
Comprehensive services — We offer a full range of tests for women's health, including mammography, ultrasound and bone density testing, all under one roof.
Superior comfort in a peaceful setting — Our waiting area includes comfortable furniture, a complimentary coffee bar, a TV, a children's play space and other amenities to help you feel relaxed.
Convenient scheduling — We schedule your procedure as soon as possible and at a time that works best for you, even if it's on a Saturday.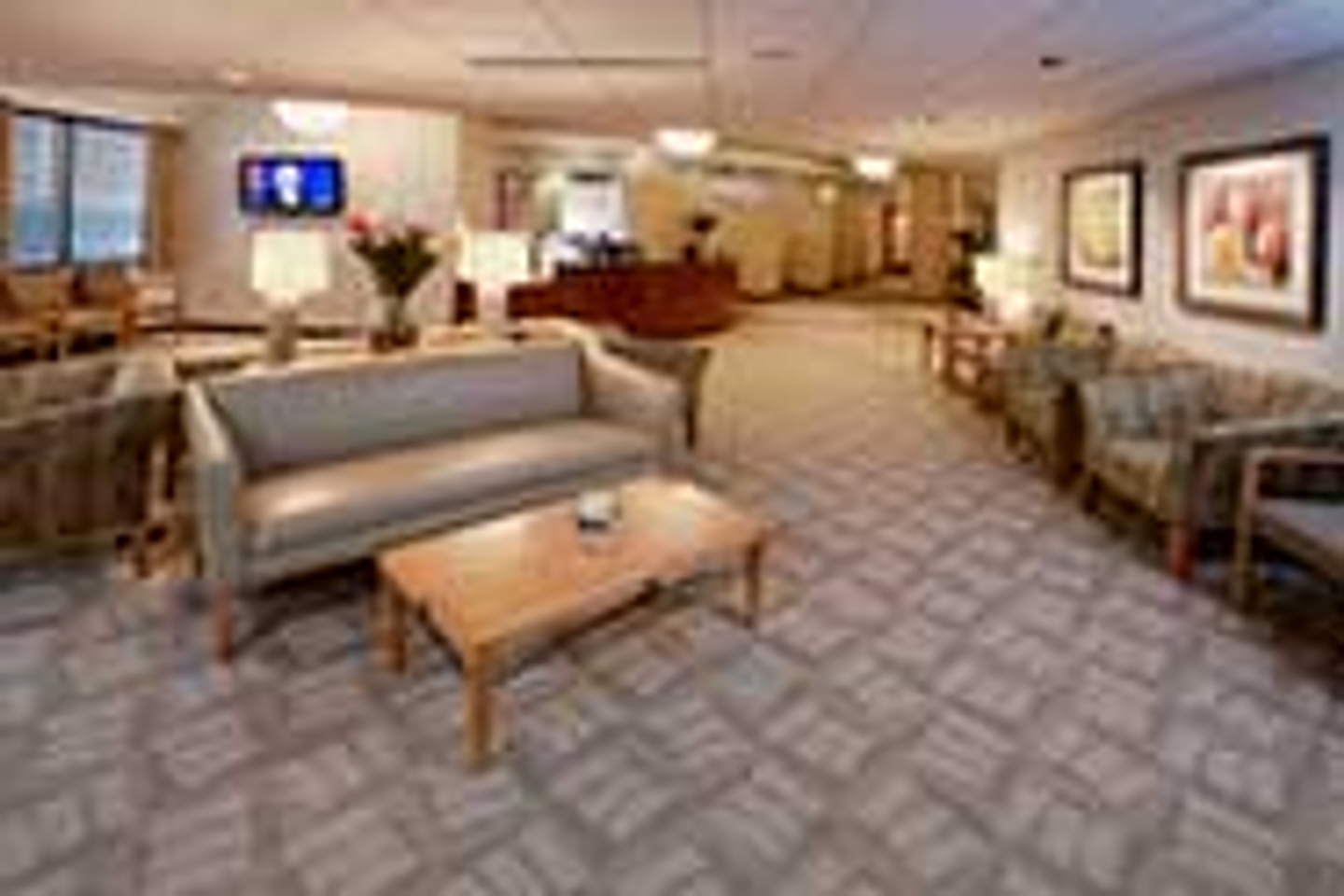 Breast mammograms
A mammogram is a low-dose X-ray of your breasts used to detect breast cancer. The detailed X-rays make it possible for our specialists to see changes in breast tissue undetected by manual exams. The detailed X-rays allow our specialists to see changes in breast tissue that have not become noticeable.
Our breast imaging center is proud to offer 3D mammography (also known as tomosynthesis) for breast cancer detection. A 3D mammogram consists of multiple breast images taken in just seconds to produce a 3D image.
Your radiologist looks through the breast tissue one thin layer at a time, similar to looking through the pages of a book. The fine details of the breast tissue are more visible in the 3D images, making it easier to detect abnormalities sooner.
Breast density tests
Breast tissue comprises a mixture of tissue types, including fibrous, glandular and fatty tissues. Fibrous and glandular tissues appear white on women's mammograms, while fatty tissue appears black. Your breasts are considered dense if you have a lot of fibrous or glandular tissue but not much fatty tissue.
Your radiologist can determine if you have dense breast tissue, making it more difficult to spot cancer. If you have dense breasts, talk to your doctor about whether additional screening methods are suitable.
Breast ultrasound
Breast ultrasound is an imaging test that uses sound to form images allowing evaluation of lumps that are felt but may not show in a mammogram. Our center also offers 4D ultrasounds which create moving images of breast to help evaluate tissue movement. If you are 30 years old or younger, your doctor may recommend a breast ultrasound before a mammogram.
Breast magnetic resonance imaging (MRI)
Breast MRI uses powerful magnet technology (not radiation) and 3D techniques. It looks deeper into the breast to find abnormalities that might not be visible through other types of exams.
Breast MRIs may be used to:
Screen women who are at risk for developing breast cancer
Determine if silicone breast implants have ruptured
Evaluate a tumor after a breast cancer diagnosis
Evaluate an abnormality found on a mammogram
A breast MRI is not a replacement for a mammogram, which is still the best tool for breast health screenings.
Breast biopsies
Biopsy procedures allow physicians to obtain breast tissue for further testing. The procedure is usually completed after a mammogram or ultrasound discovers a suspicious area. We offer several types of breast biopsies, including:
Core-needle
Fine-needle aspiration
Stereotactic breast biopsy
Breast care navigators
We understand that getting mammogram results and follow-up tests can be an overwhelming experience. That is why our breast care navigators are here to support you if your screening results are abnormal.
Members of our team will be available to answer your questions and provide results as quickly as possible. If we find signs of breast cancer, our breast care team will work with you throughout your journey, follow-up tests, and, if needed, treatment and recovery. We also offer specialized cancer care, cancer support groups and other resources.
Your mammogram appointment
Mammograms are the main diagnostic tool used by doctors to evaluate breast conditions.
Preparing for your mammogram
Here are some tips to help you prepare for your mammogram:
Bring your previous mammogram and breast ultrasound results with you.
Do not apply deodorant, perfume, talcum powder or lotion near the breast area, including underarms, on the day of your exam.
Let your physician and your mammographer know if there is a chance you may be pregnant.
Schedule your mammogram after your menstrual cycle, when the breasts are less tender.
Wear a two-piece outfit on the day of your appointment, so it's easy to remove only your top for the exam.
---
Preparing for your mammogram
Your breast cancer risk factors
We can help. Use our online assessment to get some insight into your breast health and determine your risk factors for breast cancer.
We can help. Use our online assessment to get some insight into your breast health and determine your risk factors for breast cancer.
Diagnostic imaging center for breast care
Our women's imaging specialists offer personalized treatment, high-quality care and advanced breast screening procedures in a relaxed, comfortable spa-like setting.
Looking for a location?
We also offer quality care at these other locations in our extended network.
Our Breast health Locations